Wincanton's focused community website, providing news and information including a full calendar
News » Arts/Entertainment » Bruton Art Society
Bruton Art Society Opens a Powerful Exhibition
Monday 23 August 2010, 14:01
By John Baxter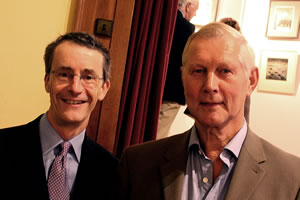 The Headmaster of Bruton School For Girls, John Burrough opened the exhibition in the school hall to a large turnout of Art Society members and their friends. Organised by Clive Dand and assisted by the Committee, as usual the exhibition is the culmination of a great deal of voluntary hard work behind the scenes and Clive is to be congratulated for setting out the 179 exhibits in what everyone commented was a particularly attractive and accessible way.
For the first time ever, with the agreement of the Committee, I was able to photograph the show and put a selection of over 100 images on the Window. This clearly shows the capacity of a web magazine to make a large number of good quality images easily accessible. It is however quite a daunting prospect. With the help of Clive, who had hung the whole exhibition the day before, I spent the morning prior to opening selecting and photographing. We set out to photograph one work by each artist and in this way cover the show. The artists' names and the prices of the works have not been included. To see that you need to visit the exhibition.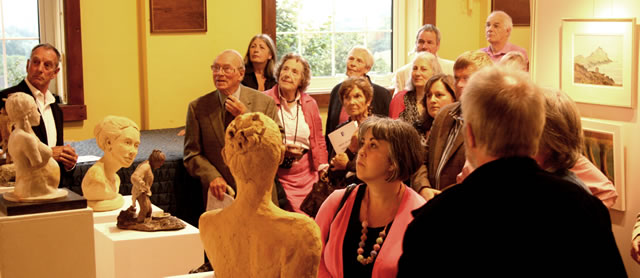 The task was daunting because they had to be photographed quickly, in situ using available light. I used my trusty Canon digital SLR on a tripod. Working in this way presents three challenges. First, works framed behind glass. Reflections on occasion made it impossible to get a good image. Luckily this applied to few, but some images had to be left out for that reason. Second, every single image had to be resized so it looks as if it was taken exactly from the front, and third, colour had to be made as accurate as possible. These last two operations would have been quite impossible using a conventional film camera. Preparing them kept me going until just before the opening and I hope the results will be acceptable to the artists concerned. Please also remember we are happy to host the work of individual artists on the website - yes - for free. First here is Sophie George's picture which won her the Art Society Prize for the best student work from the school. She obtained an A* and full marks for her work at A level.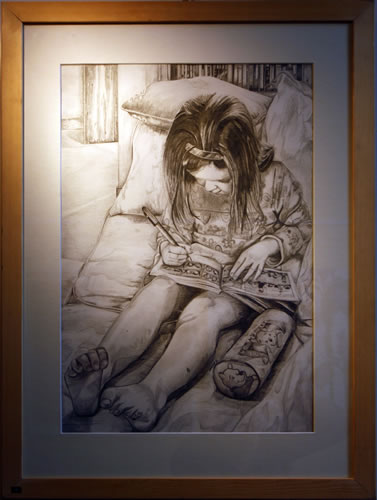 Now scroll down to see the pictures.
John Baxter
---