Wincanton's focused community website, providing news and information including a full calendar
News » Arts/Entertainment » Pilgrim Singers
A Summer Journey to Raise the Roof - The Pilgrim Singers Let Rip
Friday 15 July 2011, 12:36
By John Baxter
The Pilgrim Choir Concert. A Summer Journey. Wincanton Parish Church 9th July 2011.
As a member myself I can hardly say how good I think we were. That is for others to say - please feel free to do so - but we certainly all enjoyed ourselves and felt the evening went well.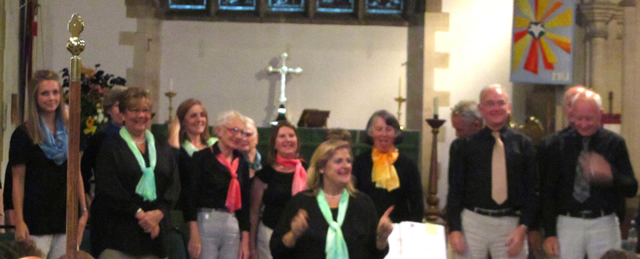 We were made very welcome in the parish church where a good sized audience gathered for what was certainly a lively programme. From the looks on their faces it was clear that Jane Fenton's carefully chosen mix which jumped from the sacred to the secular, from Latin to Shona, from Jazz to Shaker, from the deeply moving to whipping up audience participation in the hand jive - came as quite a surprise.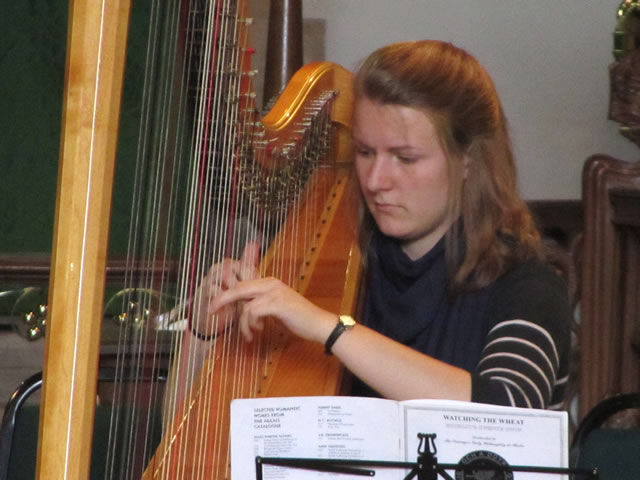 Then there were our three amazing soloists from Leweston School. Madelaine Kirby entranced us on the harp with a Welsh composition Watching the Wheat by John Thomas.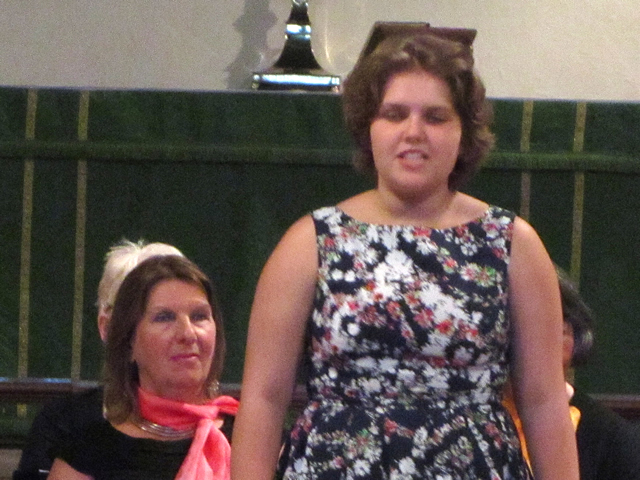 Phillipa Graham performed the Maria Wiegenlied by Max Roger. Her pure soprano is quite beautiful.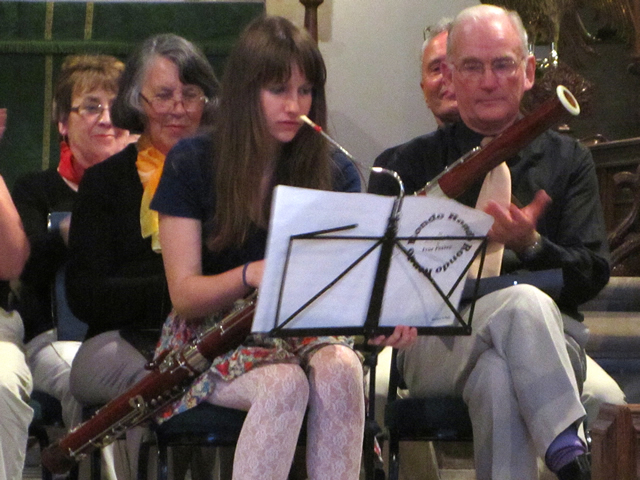 Hanna O'Toole-Thrower playing a Rondo by Ivor Foster showed complete assurance and sensitivity on her bassoon and half way through the second half the three of them returned to sing beautifully together.
The ladies of the parish provided tea and cakes during the interval and when all the pennies were counted £420 had been raised for the roof, so the parish is extremely grateful to Jane and all involved. Our final picture shows the Hand Jive.

The choir now takes a rest for the summer, starting again in September. If hearing us or reading this makes you feel that you would enjoy a good sing why not come along then and join us or give Jane Fenton a call on 01963 33695.