Wincanton's focused community website, providing news and information including a full calendar
Headlines » Shopping/Retail
A New Gardeners' Centre in Wincanton
Friday 20 May 2016, 15:57
By Andy Cole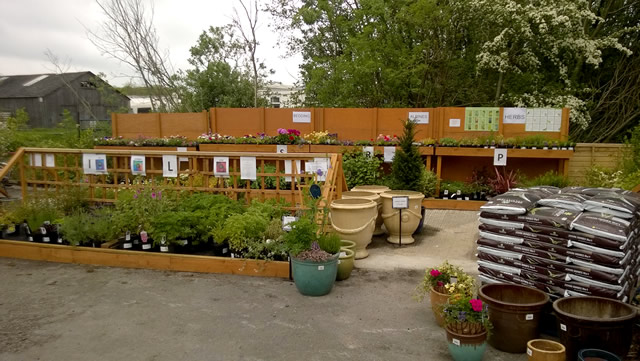 A garden centre with a unique and unusual specialism opened in Wincanton on Saturday 16th April.
The Growing Medium is the creation of experienced garden designer and landscaper Andy Cole of Lifestyle Landscapes, who for more than 16 years has created stunning gardens and landscapes all over the country.
The new garden centre will be at Hopkins Court, and alongside the herbaceous perennials, herbs and trees you will also find a range of natural crystals for sale, for Andy is an enthusiastic believer in the healing power of plants using plant energies to balance and heal, along with crystals utilising them in his gardens in a myriad of different ways.
"Customers will be able to read all about the spiritual and healing properties of the plants we stock. There'll be a changing exhibition of plants and their aura photographs and the best place to plant them in the garden for maximum spiritual benefit.

"The common misconception is that it's only herbs which have such properties, but in fact it's all plants. For example, the foxglove is used to make medicine which treats heart disease, and if you have heart problems it's a perfect plant to have in your garden – along with roses – as they are both associated with the heart."

- Andy Cole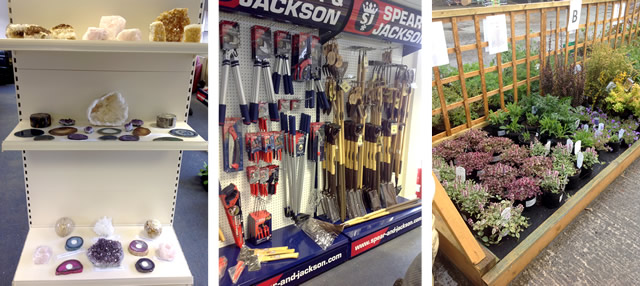 Andy chose the name The Growing Medium because of its association with the earth and soil, in which all plants grow, and secondly because of its psychic aspect of spiritual development; so the name combines the two main themes of his life.
"Also, it's a medium size. We're not going to be a huge concern like many garden centres – we won't be selling craft equipment, clothing, food, homewares and cookware. We're not just about plants and crystals – we will retail garden tools and equipment, plant foods, weed killers, pest control, compost bins, wheelbarrows and such like."
Andy is continuing with running the landscaping and garden maintenance business but sees The Growing Medium as a retirement plan. "I'm getting older now and my body is telling me to take it easier, so I hope to be able to be in the garden centre all the time."
Andy developed his spiritual mediumship at healing circles, and is also a trained Reiki healer. "I always gardened intuitively. That's always been the way I worked. I always sensed exactly where a certain plant or feature needed to be placed."
There will be a range of information about Andy's philosophy on gardening and energy healing for people to access. The Growing Medium will also sell shrubs, bedding plants, fruit trees and fruit canes.
The Growing Medium is at 14 Hopkins Court, Wincanton, BA9 9TD. Tel: 01963 34343.