Wincanton's focused community website, providing news and information including a full calendar
News » Events » Christmas
Wincanton's Christmas 2021 lantern parade was the biggest ever
Thursday 16 December 2021, 00:21
By Dave Smith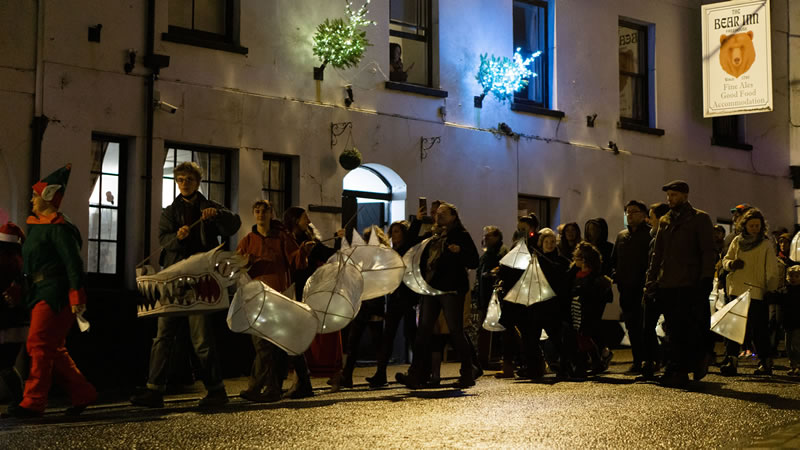 Wincanton's Market Place Christmas tree lights were switched on at the ceremony on Saturday, 4th December 2021, which immediately followed the Town's biggest lantern parade since the event was introduced six years ago.
Contributing to the success of this year's parade was the work done at Bootmakers Workshop over the preceding weekends by Year 5 and 6 pupils from Wincanton Primary School, as well as other drop-ins. Over 100 LED-illuminated lanterns were made from willow frames, tissue paper and glue, and in a wide variety of shapes and sizes. Though not all were claimed by their creators on the evening of the parade, all those remaining were claimed by eager participants who were unable to attend the workshops. Counting family members attending in a supervisory role, it is estimated well over 200 people participated in the parade.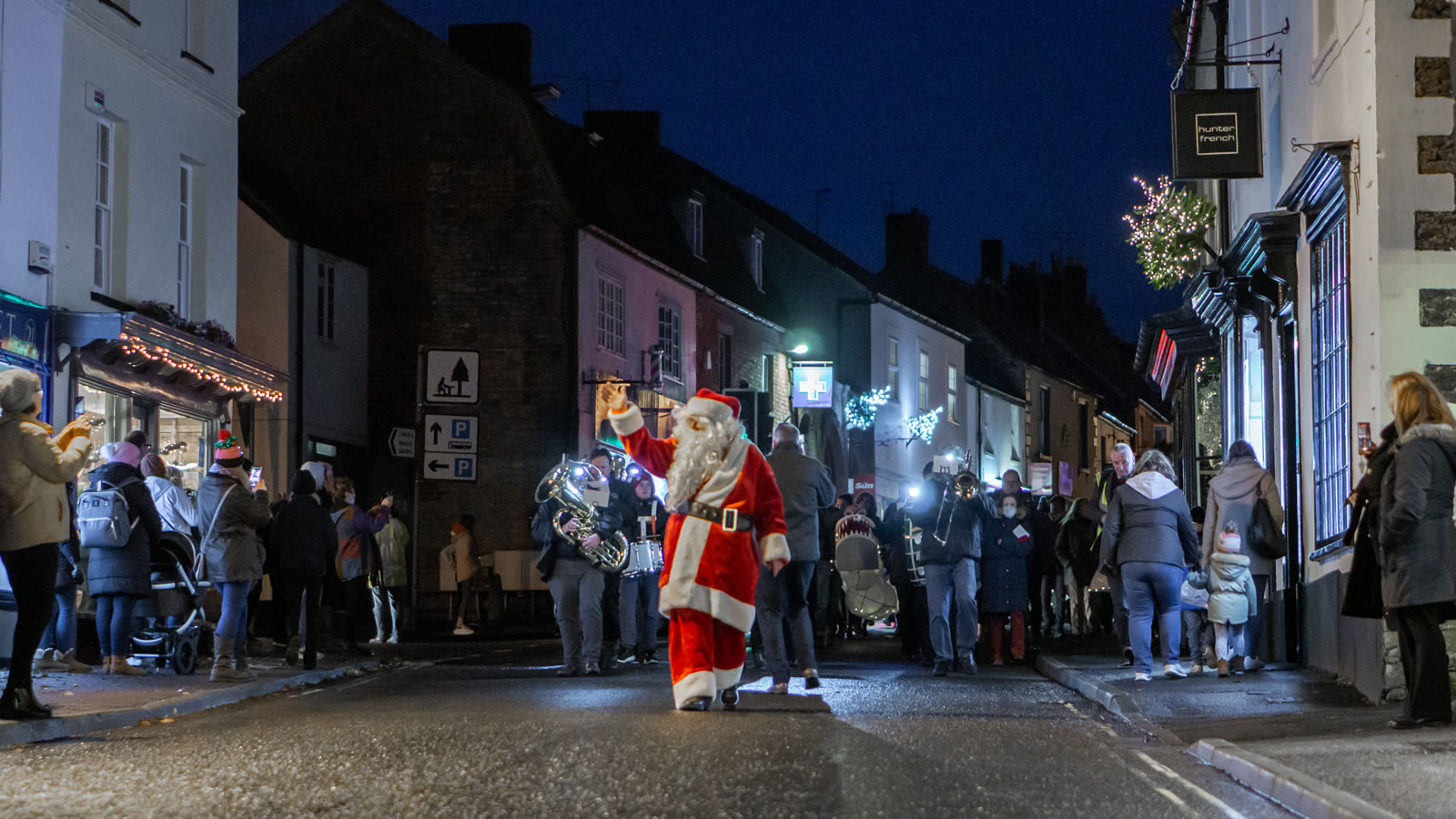 The procession was led by none other than Father Christmas himself, followed by Wincanton Silver Band who jingled all the way from the Memorial Hall car park to Market Place. Then came some elves, and a dude wearing a mad hat.
Next came the literal highlight of the parade; a river of lanterns that flowed all the way down the High Street, beginning with a splendid 3m-long segmented dragon, constructed and articulated by Bootmakers staff, and which took three weeks to make!
Upon reaching Market Place and the towering Christmas tree, the lights were switched on and the Silver Band led the crowd in some carol-singing. At the end of the ceremony the crowd dispersed, and many mosied up to the Greening the eARTh gallery to check out the Wincanton Town Festival of Lights which was open on the same evening, and will be one last time this coming Saturday, 18th December.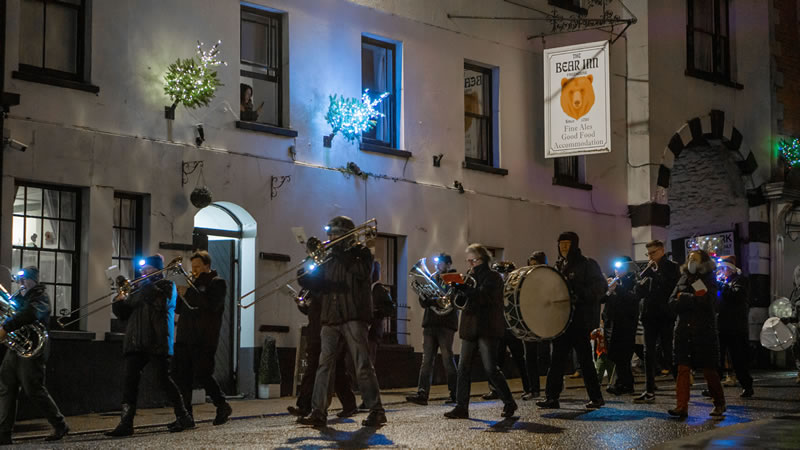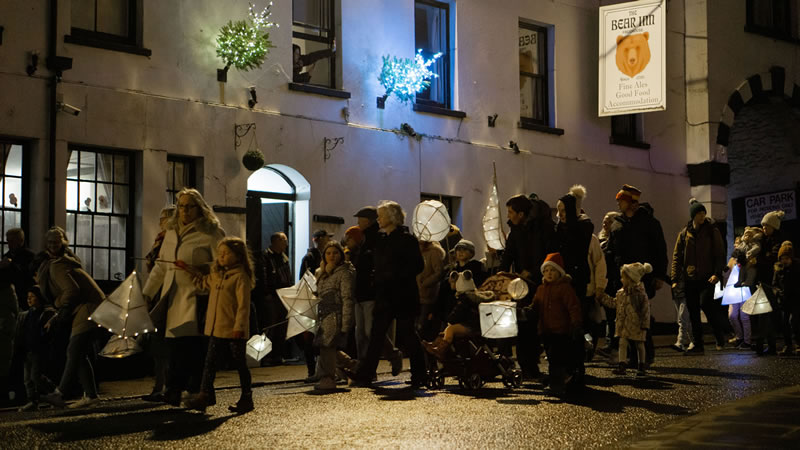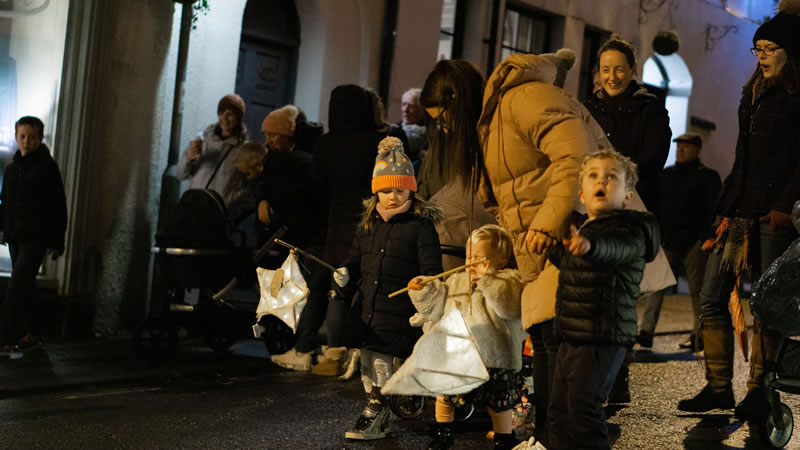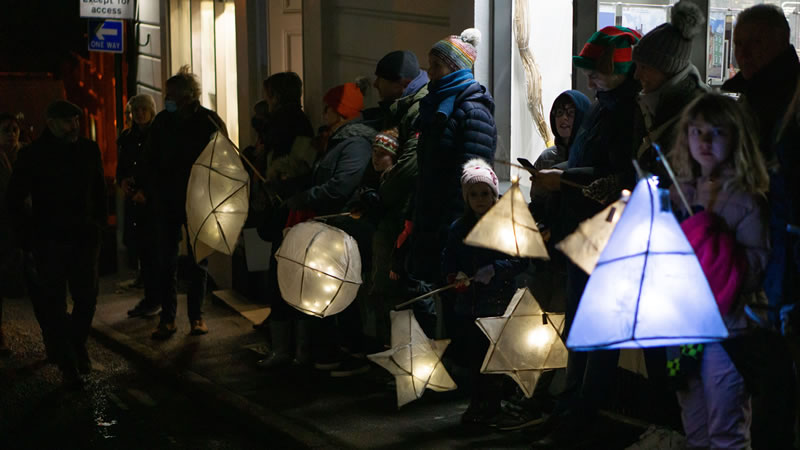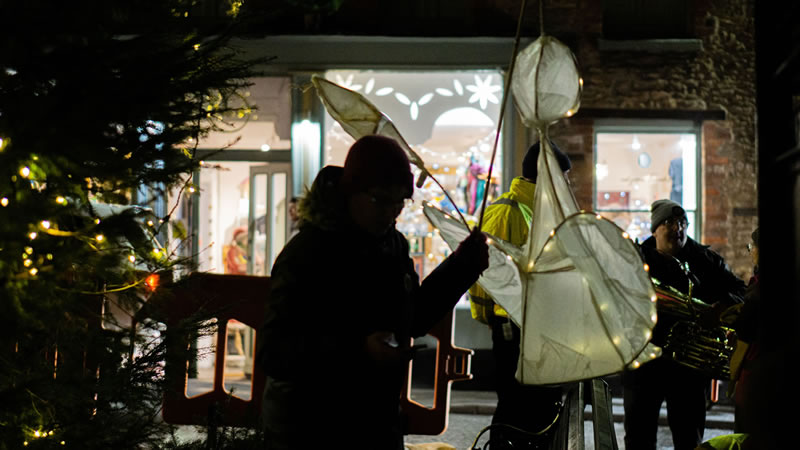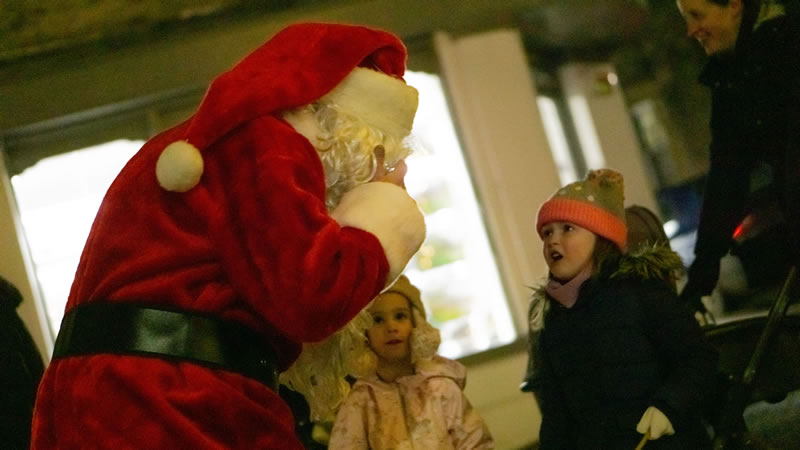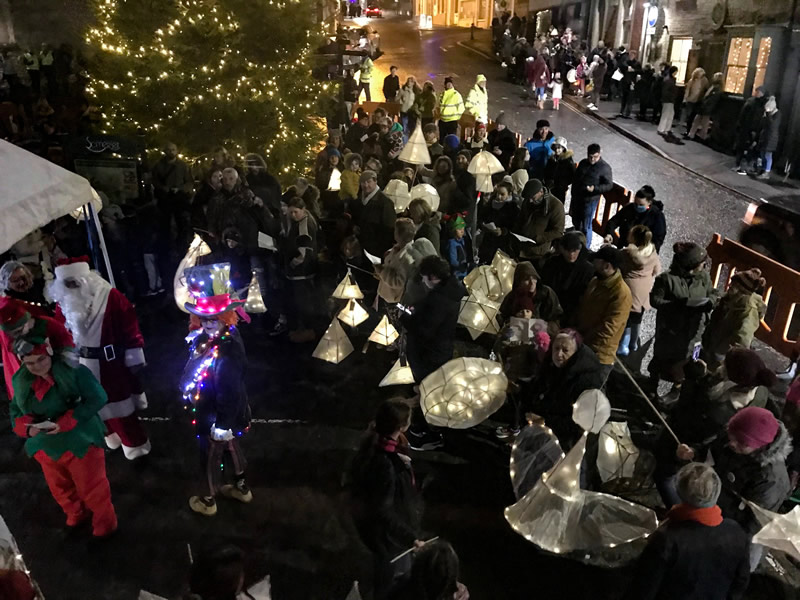 Photo by Ian Thomas of Bootmakers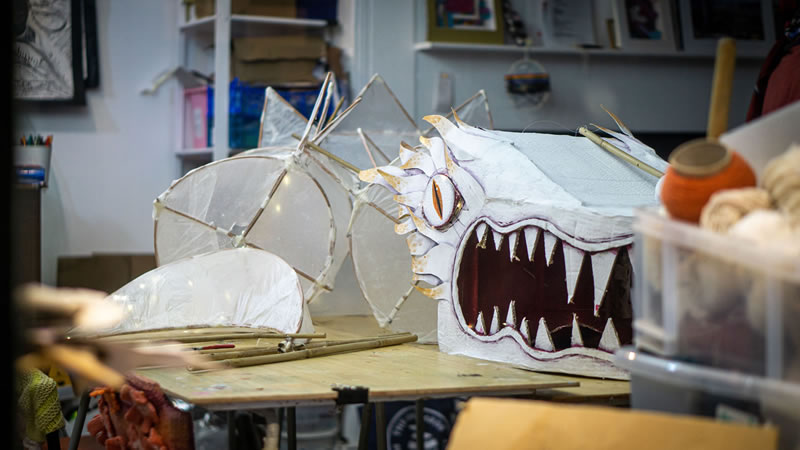 Photos by Jim Johnson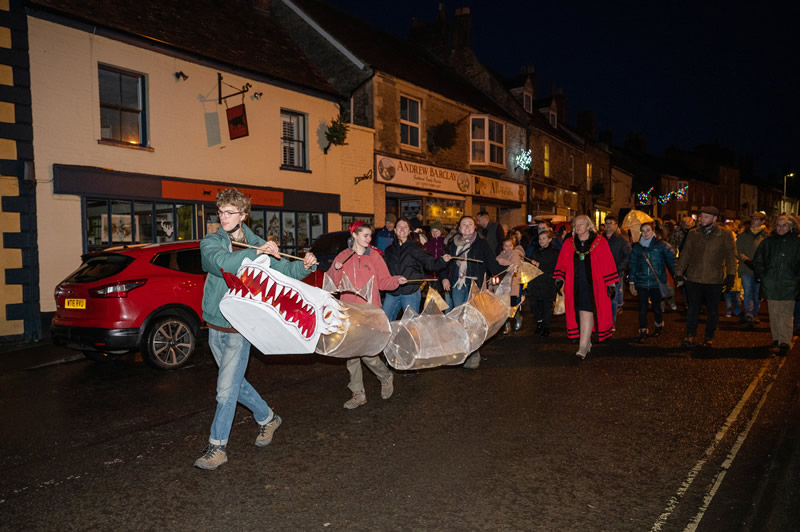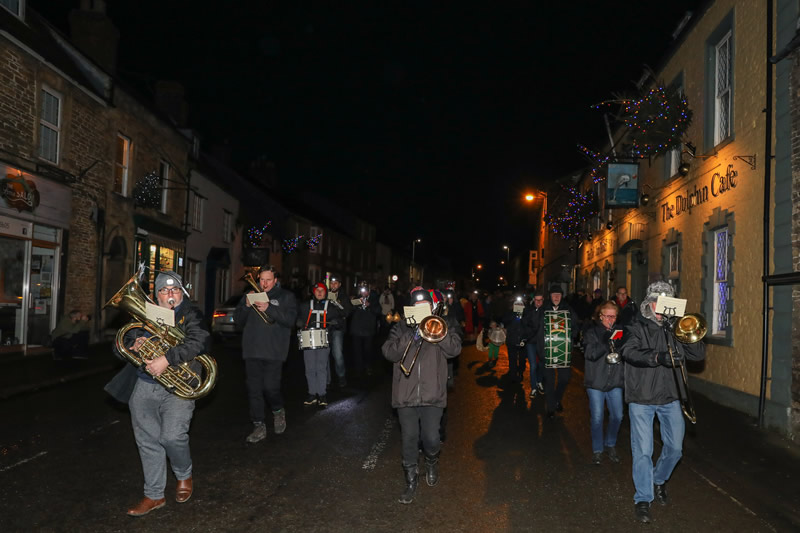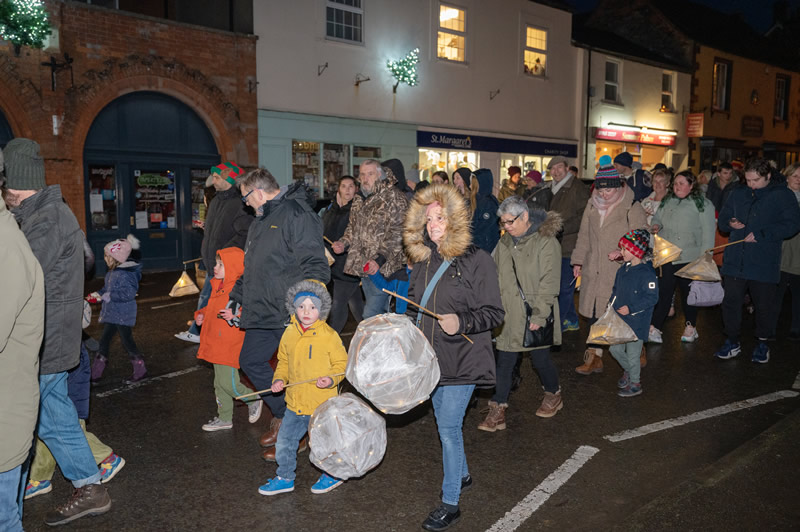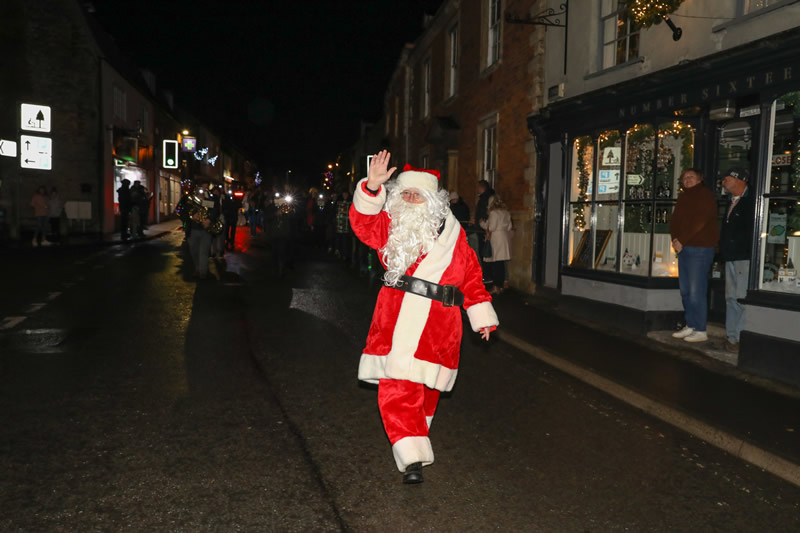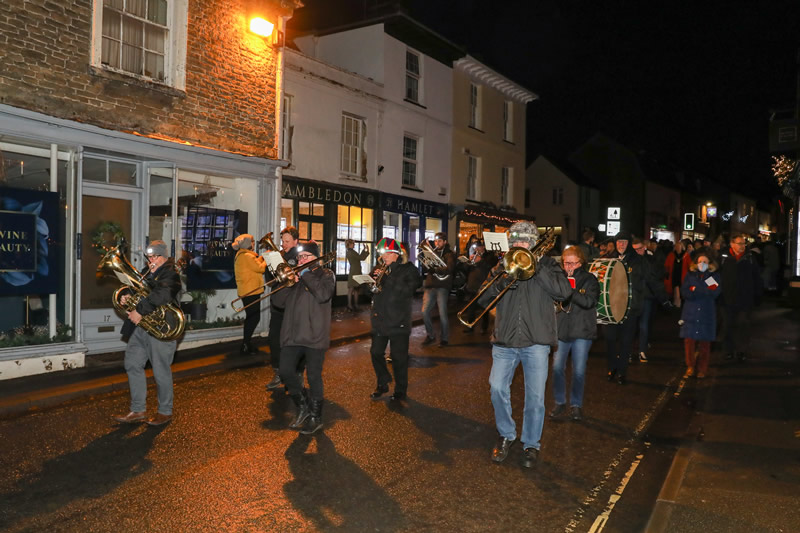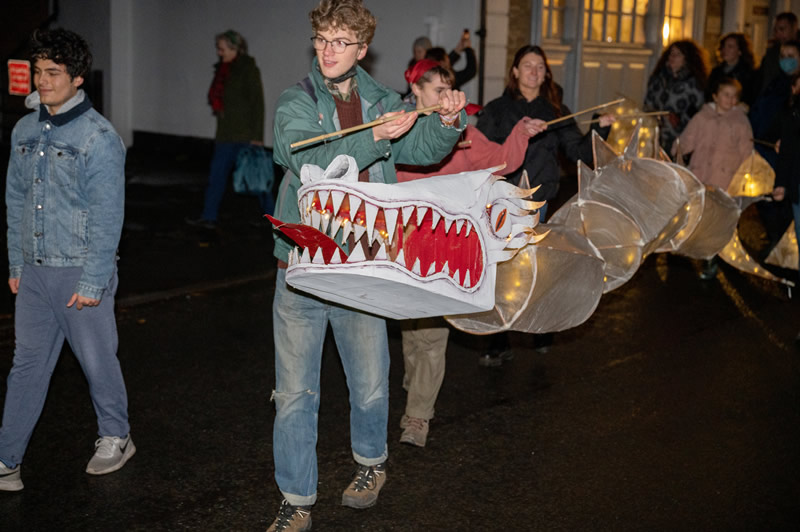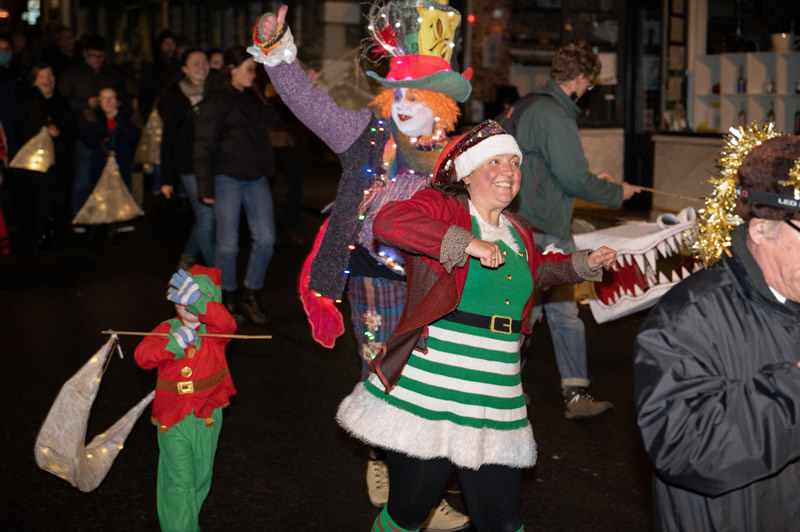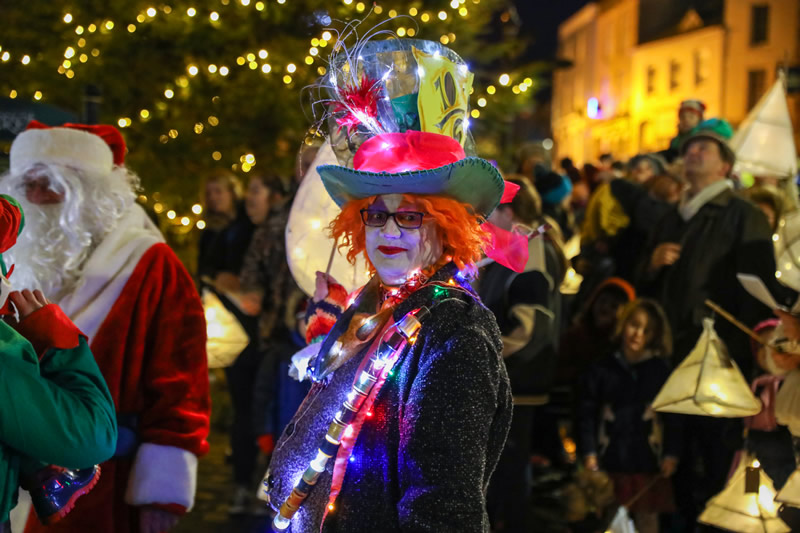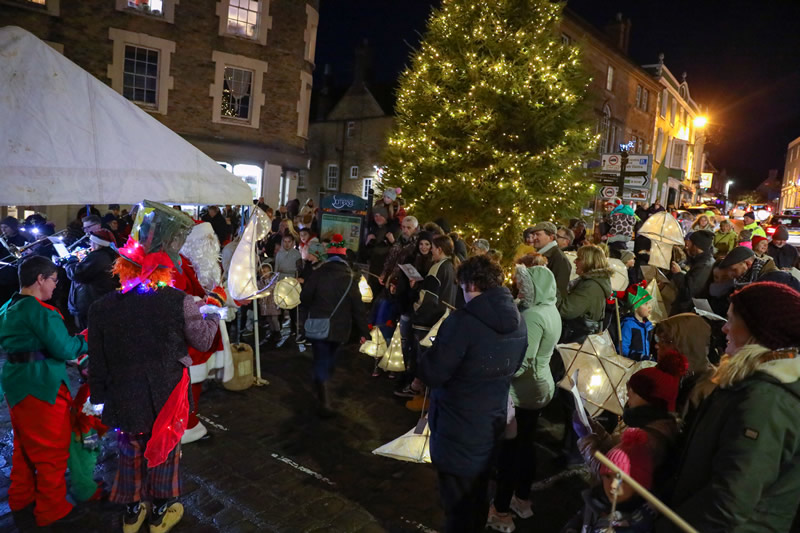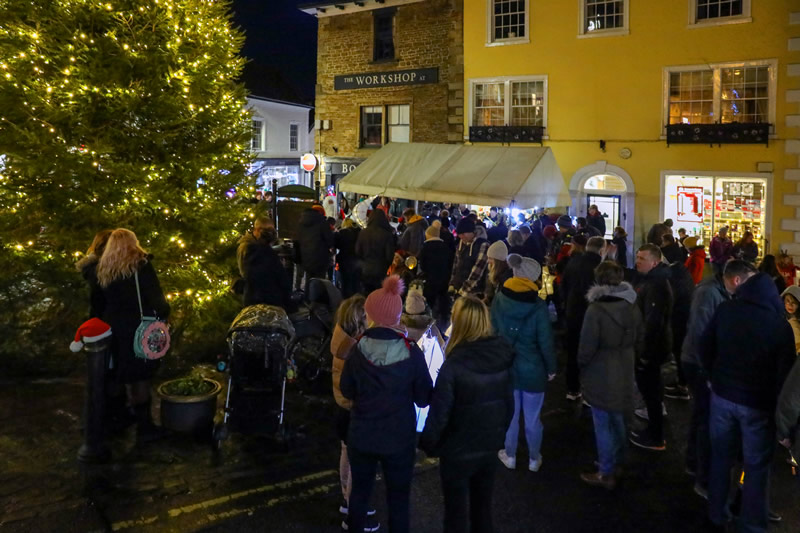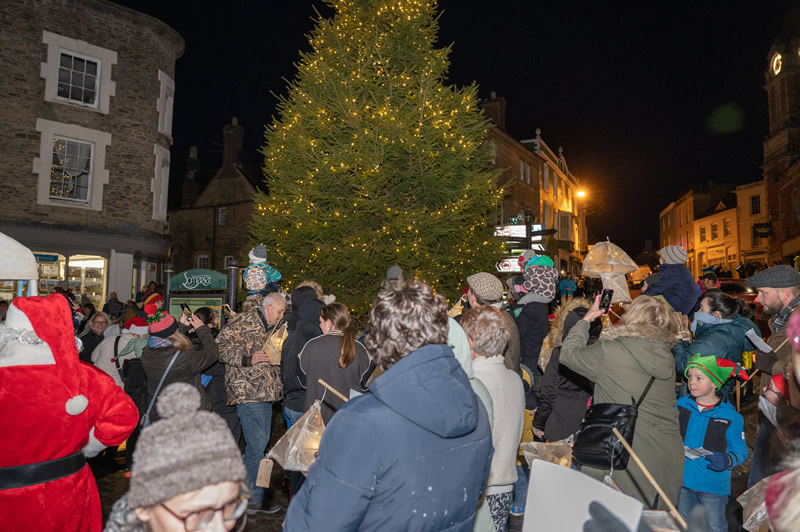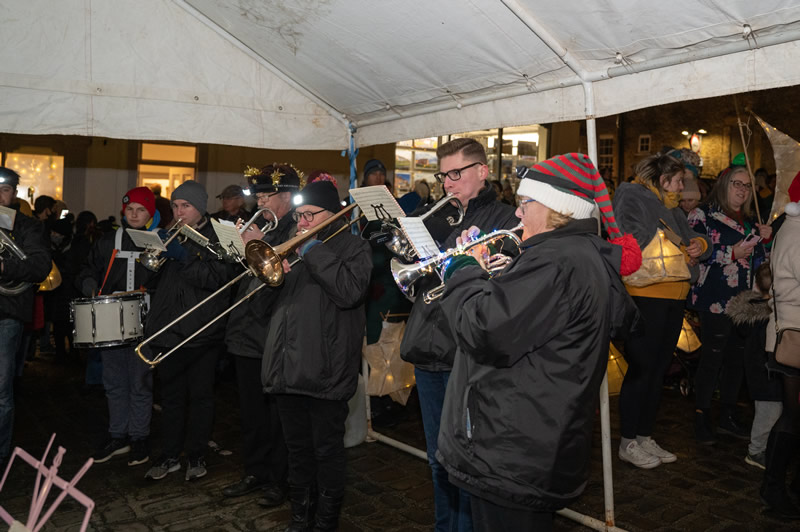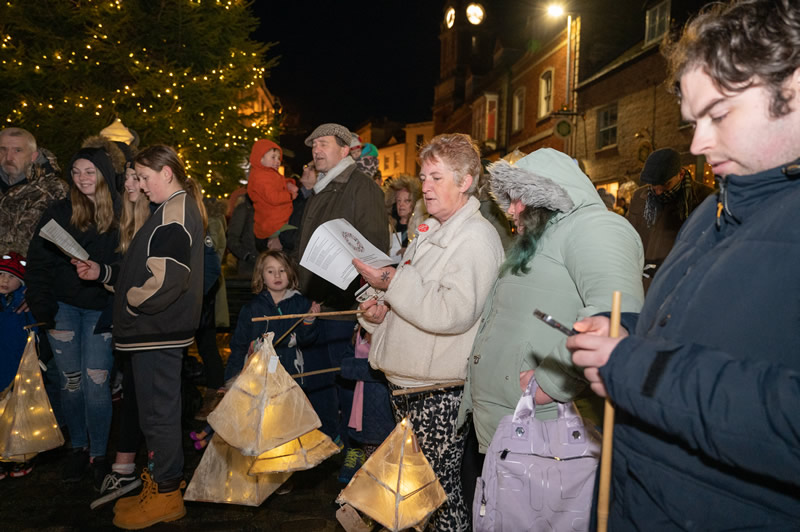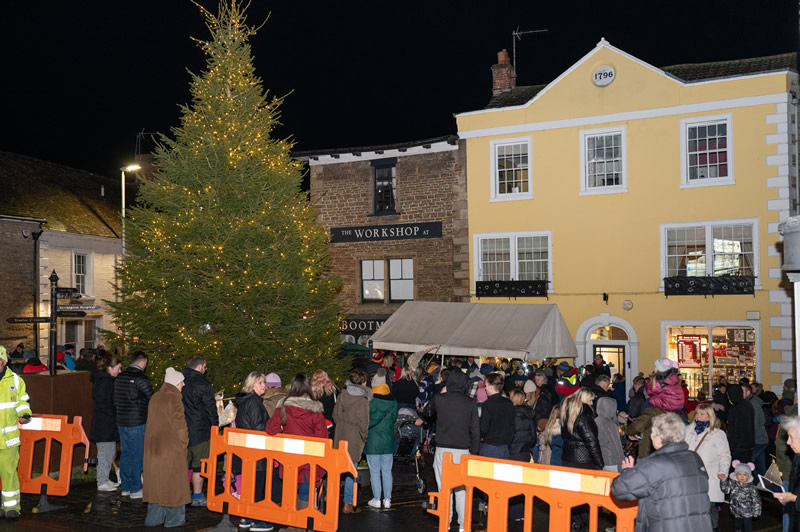 ---
Related articles