Wincanton's focused community website, providing news and information including a full calendar
News » Events » Talks & Presentations
The Italian Barber of Wincanton - A Talk by John Baxter
Saturday 12 September 2015, 13:30
By John Baxter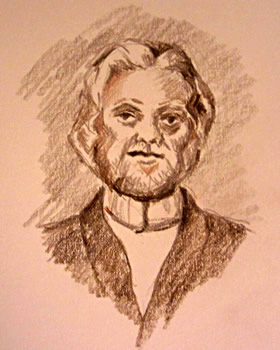 After many months of research Wincanton History Society member John Baxter will be giving an illustrated talk entitled "The Italian Barber of Wincanton". Of his talk John has this to say.
It is now several years since I came across an outline of the life of Alberto Bioletti written by the Family History researcher Phil Stevens. He then kindly sent me a copy of an account written by Bioletti's grandson in 1914 and from there I have been exploring as many links as I can.
What I have discovered is that Wincanton's Italian Barber for over forty years was so much more than that. In fact Bioletti lived one of the most extra-ordinary lives I have ever encountered. Today the word "amazing" is grossly over-used, but his is a story which really is truly astonishing.
Where he went, who he met, what he saw and experienced as a soldier of Napoleon adds up to a story of great bravery, unimaginable endurance, persistence, good luck and commitment to those he loved by a man who saw appalling horror yet made the most of his talents and abilities and opportities to provide for his family in what were very tough times.
My talk will be illustrated by a comprehensive digital presentation and raises the question, should this nearly forgotten man be much more widely recognised and considered a real local hero?
Friday 25th September. 7.30pm in the Memorial Hall Wincanton. £5 (members £2). Refeshments will be provided.