Wincanton's focused community website, providing news and information including a full calendar
News » Events » Talks & Presentations
The Critical Global Citizen: an interactive talk at the Library
Wednesday 19 April 2017, 18:29
By John Smith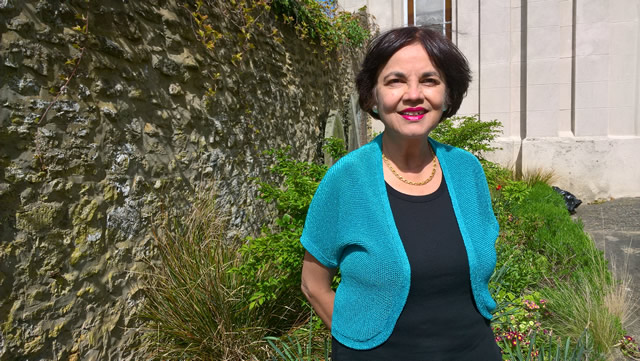 On Saturday 22nd April 2017, at Wincanton Library, Dr. Maureen Ellis will lead an interactive session to explore the individual's role in the transformative power of language and communication to construct a global community. The talk will start at 12:00 noon, ending at around 1:30pm, and Dr. Ellis invites you to join her bringing your own thoughts, ideas, beliefs, curiosity, and questions to this interactive talk.
Maureen who lives in the Wincanton area, is currently Senior Research Associate at the Development Education Research Centre, University College London-Institute of Education, and Associate Lecturer at the Open University.
She was born and raised in Bombay, later marrying a member of the Diplomatic Service. Since then, life and work in over forty countries led her to research in Comparative Education. She has taught, trained teachers, examined, and undertaken consultancies in Europe, Africa, Asia, the Middle East and Australia for Ministries of Education, British universities, British publishers, and English language organisations, including the British Council.
In 2013, after years of conferencing, with scientists, theologians, mathematicians, trade-unionists and academics, Maureen's research gained an Unconditional Pass PhD at London University Institute of Education.
Language specialists look at daily life as a dramatic performance of literature, language, faith and many other concepts vital to communication within humanity. Education enables us to make values explicit, expressing our tacit myths, articulating our stories (mysteries), exploring the human stream of consciousness, consilience and conscience.
Maureen's book, 'The Critical Global Educator (Routledge, 2016) treats Global Citizenship Education as Sustainable Development. Surveys, focus groups, and face-to-face semi-structured interviews involved 500+ teachers, teacher educators, international NGO administrators and academics in Britain and overseas. Eight recommendations address the political-economy and cultural-politics of sustainable global citizenship in every discipline and disciple.
Although happy to talk about her research, philosophical justifications, methodology, methods, problems and outcomes, Maureen is keen to focus on the interests and responses of participants who attend this session.
The event is free to all. If you would like to attend this event, please contact Wincanton Library (0845 3459177 or call in) to register so that adequate materials and refreshments can be provided.