Wincanton's focused community website, providing news and information including a full calendar
News » Events » Talks & Presentations
The 2016 Nicholson Lecture: "Opportunities for Cavalry"
Monday 11 July 2016, 16:47
By James Scott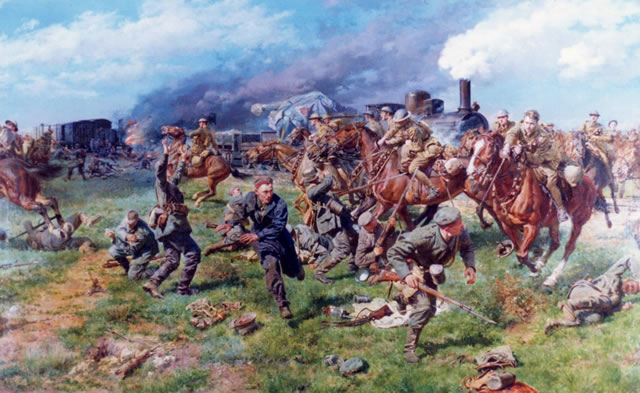 The Nicholson Lecture is an annual event in memory of Brigadier Claude Nicholson who commanded at the heroic defence of Calais against overwhelming odds in May 1940, just 75 years ago.
This year's event takes place on Saturday 6th August at 6.00pm at Maperton Church near Wincanton (BA9 8EJ). Tickets are priced at £15 and are available from James Scott, Dykes Cottage, Maperton, Wincanton, BA9 8EJ or online via www.maperton.com.
Leaflet with full details of the lecture
Booking form for tickets and payment details
Wine & soft drinks can be purchased at the church from 5.30pm.
This is the fifth such Lecture and we have been especially fortunate to secure Allan Mallinson as our speaker. We are supporting ABF - The Soldiers' Charity (formerly the Army Benevolent Fund) – and Maperton Church in equal measure.
More information about Maperton Church and The Nicholson Lecture can be found on our website, www.Maperton.com.