Wincanton's focused community website, providing news and information including a full calendar
Headlines » Events » Wincanton Carnival
Poker Evening to Continue Fundraising Effort for Wincanton Carnival 2016
Thursday 11 August 2016, 12:06
By John Smith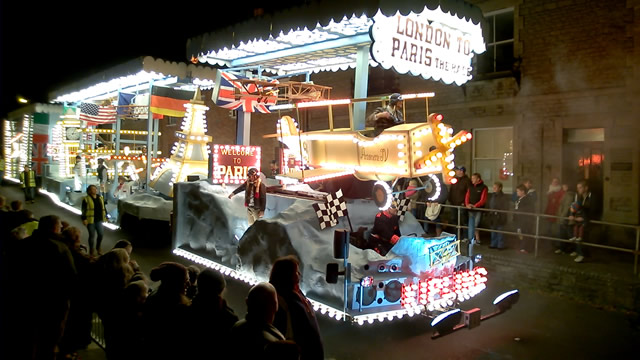 Contrary to a recent rumour the 2016 Wincanton Carnival is definitely still ON!
Following the successful re-launch of the event in October 2015, this year's festivities take place on Friday 14th October, starting at 7.30pm. Official road closures will be in operation for the evening starting from around 6.45pm.
The committee has been proactive since the 2015 event, working hard to raise the estimated £8,000 needed to run this year's event. So far they have raised in the region of £5,500 and are on track to raise the balance by staging regular fundraising events. Two events were planned for August to help raise the balance needed, kicking off with a bingo evening last night in Sweetman Hall, The Bear.
Poker Evening – Saturday 13th August at the Bear in the Sweetman Hall. The evening will include a raffle, buffet, and bar. The top raffle prize is a full day of treatments at the Holbrook House Hotel for two, generously donated by Holbrook House Hotel. The dress code for the evening is posh so get out those black ties and evening/long dresses. No jeans! Tickets are £10 from Carol at The Bear . Doors open at 8.00pm.
Some prominent local businesses have already stepped up to the plate, with financial support having been received from Crestmoor, Yarlington Housing Group, Somerset Care, Myakka, Hopkins Developments, Endirect, and SJD. Sponsorship of such a popular community event presents the local business community with a great opportunity for publicity.
The committee has also received a few promises of finance, and donations for specific aspects of the event. Several anonymous donations have also been received.
There's still time to purchase an advert in the Carnival programme. If you would like to support the Carnival financially, or get involved in running it, contact Ann Emery - or Carol Whitwell - .