Wincanton's focused community website, providing news and information including a full calendar
News » Events » PAWfest
Hats Off to PAWfest - The Charity Music Festival Wows Crowds
Friday 22 June 2012, 20:04
By Lisa Woolford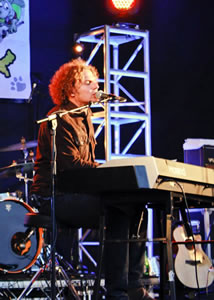 Saturday 9th June: What a great afternoon and evening, and what an achievement - hats off to Liz and Colin at Somerset and Dorset Animal Rescue for all their hard work; it is no mean feat to pull off a charity event on the scale of PAWfest and it was so well organised and thoroughly enjoyable.
Latecomers will have missed Abbi Baker's talent - we really enjoyed her set and she has a great voice. My two-year-old daughter took a particular shine to Tensheds who were eccentrically brilliant actually. I will certainly be listening to music by Jack Grace and Stop Go Sixty again. There was a wide range of styles within the acts, something for everyone and they were all great entertainment.
Babyhead involved the crowd like no other act, with kids young and not so young literally jumping to the music on the stage with them. They were the perfect lead in to Toploader who had the entire audience with them, and were clearly appreciated as much by their new teenage fans as those of us who have been fans since Onka's Big Moka.
Compared with my past festival experiences, it was such a pleasure to be able to enjoy great music in a small, friendly set up, especially as it's not 5 minutes from where I live! I have never taken any of my kids to a festival before and it was lovely to be able to let them enjoy it freely. The facilities were all very accessible, all the entertainment and catering were very reasonably priced and queuing for anything was minimal (even the loos!).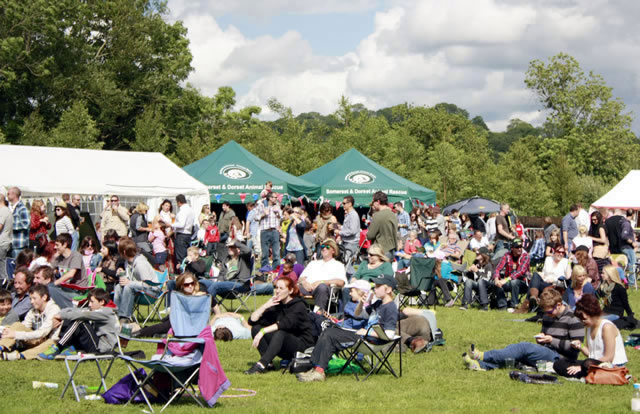 The weather held, the Black Rat cider was as good as I had been led to believe it would be, and we spent a most enjoyable time with an eclectic mixture of friends, acquaintances and neighbours, enjoying great music and of course raising money for a worthy local cause.
As a photographer, I took lots of photos, some of which you can see here. I didn't have the benefit of official access on this occasion but I hope I captured the atmosphere!
I will be going again next year. Who's headlining?