Wincanton's focused community website, providing news and information including a full calendar
News » Charity » Macmillan Cancer Support
Tue 18 Sep 2018
By John Smith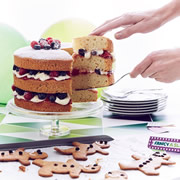 It's Macmillan coffee morning season and local groups, businesses and organisations are organising events. Here are a few happening in the Wincanton area. Let us know if you're holding your own so we can add it to the list.
Wed 18 Oct 2017
By John Smith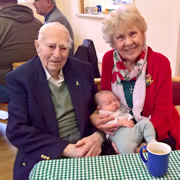 Wincanton Baptist Church is just one of many local groups that dedicate one of their monthly coffee mornings each year to the Macmillan cause. This year, on 21st September.
Fri 5 May 2017
By Kathleen Gillet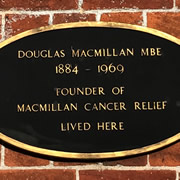 Local residents are invited to attend a reception marking the launch of a new volunteer service, "Macmillan Help About Wincanton", which will offer practical help to cancer patients and their families in Wincanton, Bruton, Castle Cary, Shepton Mallet and the surrounding areas, and start later in the summer.
Mon 19 Sep 2016
By John Smith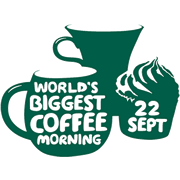 Wincanton Baptist Church will be holding a Macmillan Cancer Care coffee morning on Thursday 22nd September. The event runs between 10:30am and 12:00 noon, when visitors can relax over a nice cuppa, suitably balanced by a yummy home-made cake, or two.
Thu 9 Oct 2014
By Tom Balch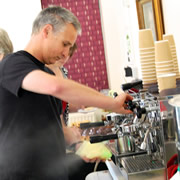 Sexey's School, Bruton, raised over £1,000 for Macmillan Cancer Support with its two Coffee Mornings held on Friday 26th September as part of Macmillan's World's Biggest Coffee Morning, with help from local traders.
Mon 29 Sep 2014
By John Smith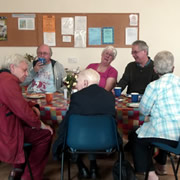 The MacMillan Coffee Mornings are well underway, with various organisations doing their bit for this great cause. The Baptist Church Listening Ear Group will be holding a MacMillan Coffee Morning on Thursday 2nd October.
Wed 2 Oct 2013
By John Smith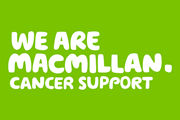 Last year's big fundraiser by Macmillan aimed to be the biggest coffee morning in the world. This year the message is simply, "Come for Coffee – it's for Macmillan". Thursday 3rd October at Wincanton Baptist Church Hall.
Fri 6 Sep 2013
By Claire Vincent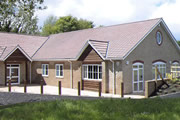 Macmillan coffee mornings are being held throughout Britain during September. They are taking place to raise money as well as awareness for this vital service. Join our coffee morning, at the Arthur Morison Hall in Cucklington, on Saturday 21st September.
Fri 28 Sep 2012
By John Smith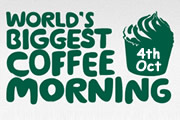 The coffee morning is part of our British heritage. But would you like to be part of the World's Biggest Coffee Morning? On Thursday 4th October Wincanton Baptist Church takes part in this amazing event, held at venues around the country.
Showing 1 - 9 of 9 Articles