Wincanton's focused community website for news, views and information including a full calendar
Headlines » Charity » CAT Bus Ring and Ride
Fri 27 Sep '19, 13:32
By Jayne McDougall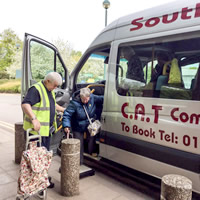 The CAT bus is as busy as ever, offering new weekly trips to faraway places whilst continuing to offer the valuable ring-and-ride service, helping people to stay independent for longer, but the charity is struggling to secure funding to safeguard the future of the service.
Mon 26 Oct '09, 18:01
By Andy Chilton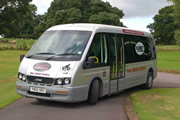 We are a transport scheme using minibuses and serving the towns of Wincanton, Bruton, Castle Cary and surrounding villages. The CAT bus is available to people of all ages who live on a normal bus route but are unable to use it because they have mobility difficulties.
Showing 1 - 2 of 2 Articles