Wincanton's focused community website, providing news and information including a full calendar
Headlines » Charity » Macmillan Cancer Support
Come for Coffee – It's for Macmillan
Wednesday 2 October 2013, 15:57
By John Smith
Wincanton Baptist Church Hall – Thursday 3th October – 10.30am to 12.00pm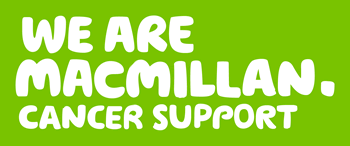 How many people, family, colleagues, or friends do you know that have fallen prey to that great evil "Cancer"? I guess that I was like many in that I lived every day as normal without any thought of being diagnosed with cancer. It wasn't till I was told the good news by my doctor, and turned up at the Yeovil Macmillan unit to begin the "staging progress" that it began to sink in just how many people are affected.
It was even more surprising to sit in that busy Macmillan waiting room and see faces that I knew, but that I didn't know had cancer. It seems to be a standard format that family and close friends get to know, but after that you don't tell anyone. In my case I decided to be totally open about it and let folks know that I was OK if they wanted to talk to me about it. I hadn't suddenly sprouted an extra head or changed in any other way. Getting that awful diagnosis is one of the worst moments in your life, and if left to your own ends that moment can grow longer and longer and longer.
But thankfully in these modern days when you get this diagnosis you are no longer alone. Oh, you can dig a big hole and try to avoid all forms of life, but because of the amazing Macmillan organisation you no longer need to stand alone. That's why all over the UK there are venues big and small who work together to keep Macmillan going.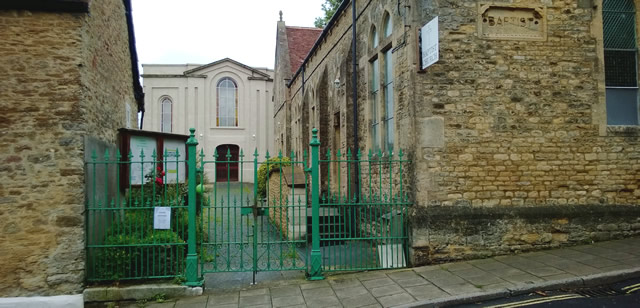 I'm sure that you have probably seen adverts in the local press for Macmillan events in many local village halls or church halls. This time it's the turn of Wincanton Baptist Church to support the cause. The folks at the Baptist Church run a regular monthly meeting called "The Listening Ear". This is a great time to simply relax and enjoy a cuppa and chat with each other. It's a great chance to share burdens in a relaxing and confidential way. As they say, "a burden shared is a burden halved".
The Listening Ear Group has decided to turn their next meeting into a fundraiser for Macmillan. So, on Thursday 3rd October, you are formally invited to join the Listening Ear team at Wincanton Baptist Church Hall from 10:30am till 12.00 noon. Come and enjoy a cuppa, enjoy good company, have a cake or two, and donate to this exceptionally good cause. There will be a Bring and Buy stall, so bring your wallets and donate generously to keep Macmillan going.
When I was a lot younger I never thought of things like cancer. That was one of those things that always happen to someone else. Now I say, "It could happen to you tomorrow". If that happened, how would you want to be treated? I'm sure, like me, you would be really grateful for the Macmillan services.
So, if you are free on Thursday 3rd October, "Come for Coffee – It's for Macmillan".
See you there.