Wincanton's focused community website, providing news and information including a full calendar
News » Events » Discworld
Hogswatch is Coming! Jollities Commence 28th November
Tuesday 25 November 2014, 00:28
By Vicky Vagg

Fans of the work of Sir Terry Pratchett, author of diverse works of fantasy and satire (and even some serious stuff), will be gathering in Wincanton in Somerset on 28/29/30 November 2014.
Sir Terry's Discworld novels alone number over 40, translated into 37 different languages with worldwide sales in excess of 90 million.
This will be the 13th Hogswatch gathering in the town following its formal twinning in 2002 with Ankh-Morpork on the Circle Sea. Check the town sign! Fans will come from all over the globe including the USA, Australia and South Africa, to enjoy meeting friends old and new at the Discworld Emporium, the inns of the town, the Balsam Centre and the Memorial Hall.
There will be a host of silly things to do, interesting lectures at the Balsam Centre – along with a Magnificent Makers Market - costumes to flaunt and to admire, lovely things to buy at the Emporium, and diverse activities in the Bear and the Memorial Hall.
Festivities commence with. 'The Night before Hogswatch' storytelling with Discworld Carols on Friday evening in the Bear's Sweetman Hall.
See entertainments by and for the fans before and after the watershed!
Expect jolly fun with the Fools Guild circus workshops.
There will be the Grand Charity Auction in aid of R.I.C.E. with at least one special item to raisemoney supporting the Wincanton local library.
On the Sunday evening, there will be a quiz hosted by the Bear Inn. Come early if you would like to participate – it is very popular.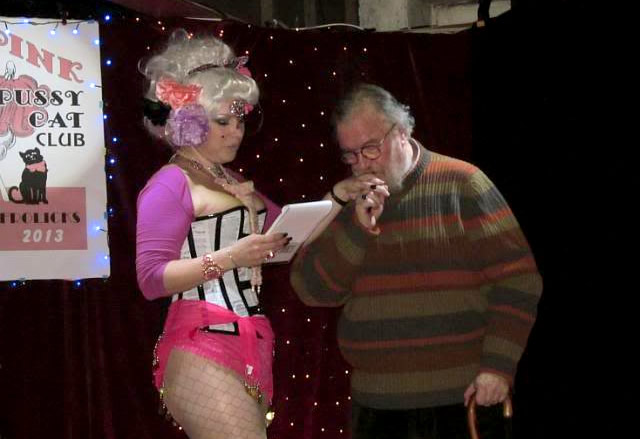 We are going to have enormous fun as we always do. Come and join us. There is no cost to attend except for the important stuff like transport, food, accommodation and money to buy wondrous things!
We look forward to meeting you whether 'tis again or for the very first time.
For more information, visit the Discworld Emporium's dedicated Hogswatch pages or follow the fun on Facebook.