Wincanton's focused community website, providing news and information including a full calendar
News » Events
Fifty Years of Wincanton Transport and Engineering (1965-2015)
Wednesday 4 November 2015, 15:25
By Richard Duckworth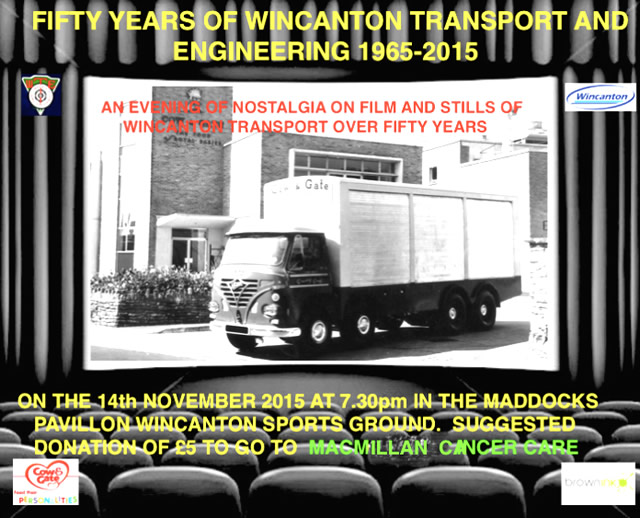 We will be presenting an evening of pure nostalgia, on film and stills, about Wincanton Transport from 1965 until 2015. We have got some wonderful movie film put together, and put onto digital format from many sources. It shows Wincanton Transport from the 1960s as it expanded into the new century.
The Film show is on 14th November 2015 at 7.30 pm at the Maddocks Pavillon, Wincanton Sports Ground.
We also show Cow and Gate at work in 1965, right from a local farm and through the factory, in Churn days. We see the girls working in the Packing Hall, packing the baby food (a place we young drivers were afraid go through!).
We see milk collection change over from the churns to bulk milk collection! Aldermeads is shown hard at work and at play over the years. We go on a trip with the milk tankers, going to many other dairies. One of these is the old and eccentric Unigate Dairy, situated underneath the arches of the main railway line, going over the top of it.
We hope it will bring a smile to many, as we remember the good times and some of the funny things that happened over the years when many of us worked together.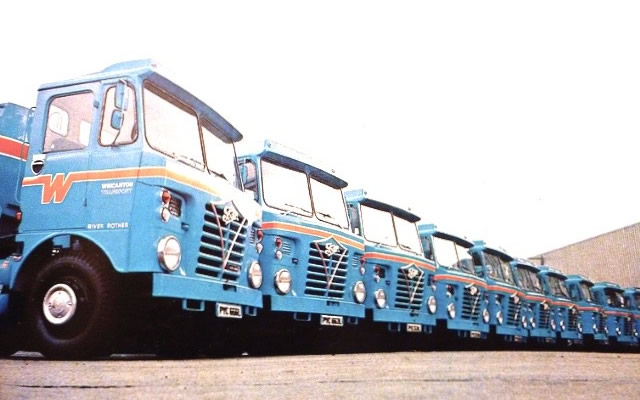 I am Richard Duckworth from Milborne Port, and I worked at Aldermeads for W.T.E, from October 1965 until I retired in 2008, a total of 43 years.
The other presenter, you will all know, is Wincanton's own Gerald Box. Gerald has had three lovely books published on Wincanton Transport's history. We also worked together for many years for W.T.E. You can still see Gerald Driving for South West Coaches.
We hope to make a lot of money for 'Macmillan Cancer Care' with this presentation, a cause dear to many people's hearts. Suggested £5 Donation on the Door, to Macmillan.
It's a wonderful chance for those interested in Wincanton Transport's History, or in HGV vehicles and also for those who worked together for many years to see each other again! Wincanton Transport and Engineering was part of the Cow and Gate Group for so many years, along with Bayford Builders, Budgen's, and Wincanton Garage.
We had help in sponsorship for this evening from 'Wincanton Ltd' and Rachel Brown of Brownink Business Design whom we thank very much indeed for their help.