Wincanton's focused community website, providing news and information including a full calendar
News » Politics » Conservatives
Tue 6 May 2014
By Harriet Warburton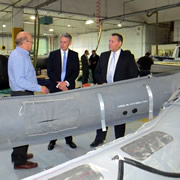 On 23rd April, the Rt Hon. Philip Hammond MP, Secretary of State for Defence, visited the successful local business Henshaw Inflatables, a world-leader in providing RIB (Rigid Inflatable Boats) to military facilities worldwide.
Tue 1 Oct 2013
By Harriet Warburton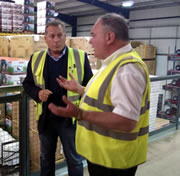 David Warburton, the Conservative prospective MP for Somerton and Frome, joined the Conservative Party Conference last weekend armed with the opinions of local businesses, charities and residents about how best Somerset can grow and prosper.
Fri 16 Aug 2013
By Nick Colbert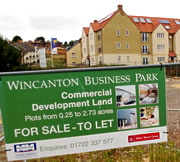 Liberal Democrat run South Somerset District Council has spent £2.702 million preparing their "Local Plan", only to find Inspector David Hoggar ruled the plan unsound on multiple grounds.
Mon 21 Feb 2011
By Nick Colbert
Three officers in South Somerset District Council shared out a massive £1.257 million of your money between them in golden goodbye pay-offs.
Wed 12 Jan 2011
By Nick Colbert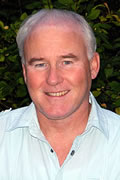 I do not think there is a more important issue facing the country than Britain's deficit. As interest on the debt grows we spend more in interest than on essential services. Then the cuts come deep and essential services suffer.
Fri 30 Apr 2010
By John Baxter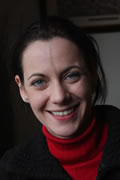 Those who turned up for the hustings on Climate Change in Castle Cary found a key player not there.
Tue 9 Mar 2010
By John Baxter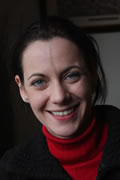 In writing up this extended interview my aim has been to explore as much as I could Annunziata Rees Mogg's education experience and values and to discuss with her how she sees some key policies and political issues.
Showing 1 - 7 of 7 Articles