Wincanton's focused community website, providing news and information including a full calendar
News » Politics » Conservatives
Tackling Britain's Massive Deficit
Wednesday 12 January 2011, 12:10
By Nick Colbert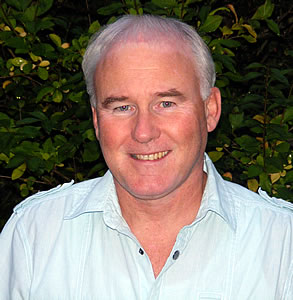 I do not think that there is a more important issue facing the country than Britain's deficit. Sooner or later, when a country or county spends money it hasn't got it starts going into debt (Somerset £350,000,000 in Liberal Democrat debt), and as the interest on the debt grows; eventually we end up spending more in interest than on essential services. Then the cuts come deep and the essential services suffer. Inevitably those politicians that caused the problem are the first ones to complain about the cuts they were responsible for causing.
Whether a business, family or politician we all have to understand that small business loans or a mortgage for the house are acceptable but as soon as any of the above start spending money they don't have they are heading for trouble. The problem with politicians doing it (as Labour did to the country or the Liberal Democrats have done to Somerset) is that it is the electorate that suffer the financial consequences, not the politician. The politicians are eventually thrown out by the electorate, as Labour were in the country and the Liberal Democrats were in the Somerset County elections but the damage is done and takes years to rectify.
An article first published by the Conservative newsletter South Somerset matters has said that David Cameron regards tackling the budget deficit as the most important task facing Britain. Mr Cameron was reported as saying that the overall scale of our massive deficit and growing debt is even worse than predicted and now stands at £770 billion.
The article went on to outline the Prime Minister's three reasons for dealing with the country's debt:
The more government borrows, the more interest it has to repay
Investors do not have to put their money in Britain - they will only do so if they are confident the economy is being run properly.
If the deficit isn't tackled, higher interest rates will hurt every family and every business in the land.
It is good to know that we now have sound financial management in the country under David Cameron and sound financial management in the county of Somerset under council leader Ken Maddock. Once the debts have been brought under control the country will once again prosper. If this wasn't happening everyone under the age of 45 would have been paying our debts off for the rest of their lives.