Wincanton's focused community website, providing news and information including a full calendar
News » Politics » Conservatives
Huge Payouts to SSDC officers
Monday 21 February 2011, 13:36
By Nick Colbert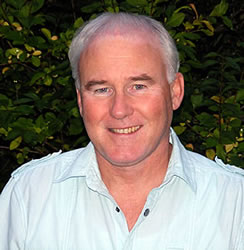 I have been researching into South Somerset District Council as I am standing as a Conservative candidate in next Mays elections. I have uncovered the following - it was hidden away in one of hundreds of pages of reports:
I have just found on the council web site that Councillor Carroll as Leader of SSDC, the Deputy Leader Councillor Pallister, the Portfolio Holder for Finance Councillor Munday, along with the Section 151 Officer, authorised golden handshake payments to three members of staff totalling £1.257 million.
Unbelievable, given that South Somerset District Council's entire capital spending budget for 2010/11 is £8.731 million, of which £1.563 million went to gypsy and traveller sites.
The payments were as follows:
Chief Executive - £569,000
Corporate Director, Economic Vitality - £380,000
Corporate Director, Health & Well-being - £308,000
The Officer for "Corporate Director, Economic Vitality" got over seven times his annual salary to go. I think it's obscene. When they complain they are short of money and cutting front-line services I hope people will be aware of what they have been up to.
Council Leader Tim Carroll has built himself a costly (for the SSDC ratepayer) empire which has, according to the audit commission report, 101 aspiring managers.
The Band D South Somerset District Council ratepayer pays the highest rate of any council in the South West. With this sort of financial mismanagement it is no wonder why.
You can view the whole of SSDC's Statement of accounts for 2009/10. It's a huge document but pages 33 and 34 contain the payment details described in this article.