Wincanton's focused community website, providing news and information including a full calendar
Headlines » Events
Brue Valley Rotary Club Will Be Wassailing Again!
Monday 17 December 2012, 09:26
By Penny Underwood
Wassailing is a traditional ceremony in cider making areas, which involves singing and drinking the health of the apple trees in the hope that they might better thrive. The purpose of wassailing is to awake the cider apple trees and to scare away evil spirits to ensure a good harvest of fruit in the Autumn.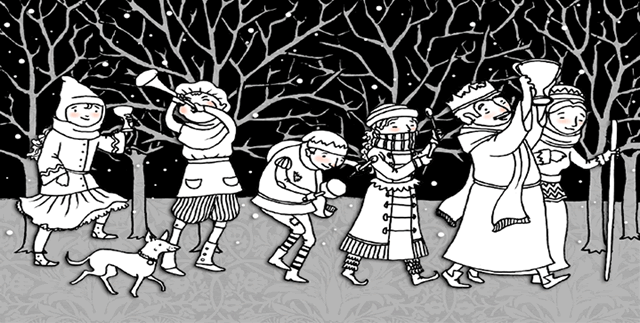 Wassailing at Yarlington probably dates from the 17th Century but had not been held for many years, until it was revived in January 2012 by the Brue Valley Rotary Club. The event is being held again this year and will include music and dance performed by the Wyvern Jubilee Morris Men, followed by a torchlight procession to a local orchard where the traditional wassail ceremony will be performed. There will be an opportunity to sample mulled cider.
Everyone is welcome but please bring some pots and pans, drums, anything which will make a noise to frighten away the evil spirits, which is an important part of the ceremony.
Attendance at this event is FREE and everyone is welcome. If you want to continue the evening, the Stags head are offering a warming two course apple-themed meal for £10.00 (children half price) or just have a drink and enjoy the Morris Men who will perform a Mummers Play.
Money raised from fundraising events will be donated to Wincanton Community Hospital.
Do join us on Thursday 17th January 2013, 7.00pm at the Stags Head Yarlington.