Wincanton's focused community website, providing news and information including a full calendar
News » Food & Drink
Uncle Tom's New Sign References Discworld's Most Famous Pub
Thursday 26 March 2015, 18:12
By Richard Gaunt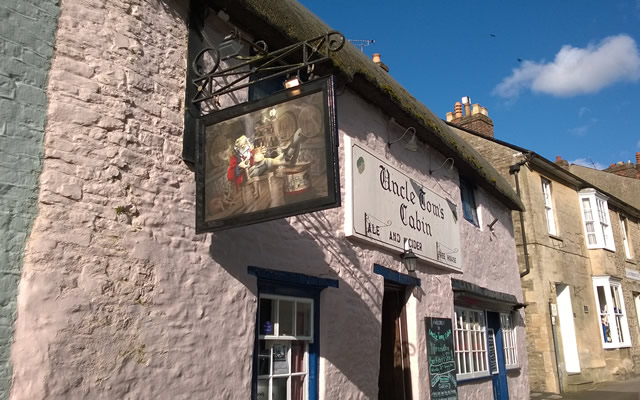 Uncle Tom's Cabin, the oldest pub in Wincanton, and a noted haunt of the late Sir Terry Pratchett, has a new pub sign referencing one of Discworld's most famous pubs, the Mended Drum in Ankh-Morpork.
The artist is Richard Kingston, who has illustrated a number of projects for the Discworld Emporium, which sells memorabilia and artefacts from the Pratchett books. Both men were regulars in Uncle Toms, where they used to retire from creative meetings at the Discworld Emporium, a few doors down the street.
Antony Yateman, who owns Uncle Tom's, commissioned the new sign, and was hoping that Sir Terry would unveil it himself. Sadly he died before this could happen, but the sign is now up and serves as a memorial to a great author and character.
Uncle Tom's is also a pub of great character. Thatched roof, two small bars with blazing fires, a snug, and a diverse mixtures of characters from all walks of life who enjoy good cider, beer and wine.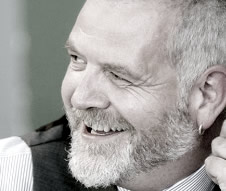 This is what the artist wrote about his commission:
"Shop signs, pub signs and those painted on walls have an ancient tradition. They tell a story, show what is on offer and point the way, very often all at the same time.

"And of course it all has to be done in an instant, a blink of an eye in fact."

- Richard Kingston
There are books on pup signs, learned dissertations and even films. It is a study in its own right.
So with this rich heritage to draw on (get-it - 'draw on'), what better combination for Uncle Tom's than that of a consummate story teller and sometime patron of the place, Sir Terry Pratchett and artist Richard Kingston.
Over the years Terry has been a constant visitor to The Discworld Emporium in Wincanton and so indeed has Rich Kingston, whose artwork and skills have been used in more than a few Discworld projects. On the times the writer and the artist met there was invariably a glass of good cider in their hands and what better place to enjoy that beneficial beverage but Uncle Toms, where the cider is always served at its best.
Some strange coincidence then that the very week Sir Terry passed away was the week that the new sign bearing within its design a reference to Discworld was hung outside this ancient hostelry.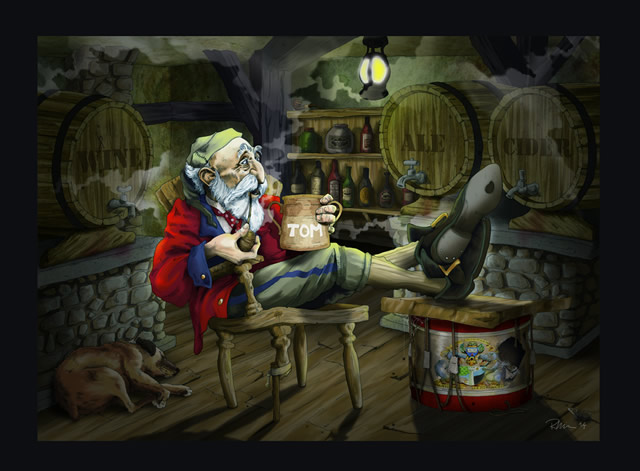 What you see if you know where to look is a 'broken drum' on one side and a 'mended drum' on the other.
This refers to one of Discworld's most famous pubs, the Mended Drum in Ankh-Morpork. This pub features in many books and is the location for plots as well as pints.
(The pondering character on the sign represents Tom - a revisited, reworked likeness to an older version of the pub sign that succumbed to the elements a long, long time ago - matched perfectly with Discworld.)
When you see the sign, look for the drum. When you see the drum, enter the pub. When you enter the pub and get your drink, raise a glass to the memory of not just a genius writer but a fine gentleman who loved this town of Wincanton, enjoyed the pub you're drinking in and knew his cider.
It's on the sign.
You can find more of Richard Kingston's work on his website; www.youngrascal.co.uk.