Wincanton's focused community website, providing news and information including a full calendar
Headlines » Food & Drink » Truffles (Bruton)
Truffles Restaurant May Day Dinner
Monday 29 April 2013, 14:20
By Richard Sorapure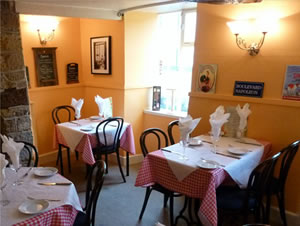 In France 1st May is still a Public Holiday (it used to be here but has now shifted to 27th May, Bank Holiday). It marks the end of Winter and the birth of Summer and it is traditional to dance round maypoles and give lilies to your friends!
Equally it is an important day celebrating social and economic achievements of the labour movement or, in some countries, displaying your latest tanks and weapons! Whatever your point of view it seems a good day to celebrate with a three-course dinner at Truffles! Truffles is featuring a three course set dinner at £27.95 per person. Doors open at 7.00pm for 7.30pm. Children under 12 eat at half price.
Wednesday May 1st - May Day (La Fête du Travail)
Three course dinner@ £27.95

Soupe de cèpes et girolles
Wild cep and girolle soup
Devon crabe avocat et salade de fleurs de printemps
Devon Crab, avocado & Spring Blossom salad
Foie gras avec confit d'oignons caramélisés
Foie gras on toast with confit of caramelised onion
Fromage de chèvre et parcelle de cornichon épicé
Goat's cheese and spiced pickle parcel

********

Noisette d'agneau, pommes duchesse avec farcies de champignons bordelaise
Noisettes of Gant's Mill lamb, Bordelaise mushroom stuffed Duchesse potatoes, Monk's beard & Pea velouté
Poitrine de poulet, sauce à la moutarde à l'estragon
Free range chicken breast, tarragon mustard sauce, cauliflower tempura, broccoli & red Camargue rice
Tarte de Roquefort at aux asperges, salade de haricots et lentilles
Roquefort and Asparagus tart, bean and lentil salad and smoked truffle dressing
Salade de homard chaud, citron mayonaisse
Warm Lobster salad with lemon dressing
Queue de Dexter boeuf, legumes cocottes et pommes dauphinoise
Slow braised Bruton Dexter beef with casserole vegetables ad dauphinoise potatoes

******

Sélection de desserts ou de fromages rustiques française
Selection of desserts or French rustic cheeses

Call us on 01749 812180 to book. (Advance booking is advised)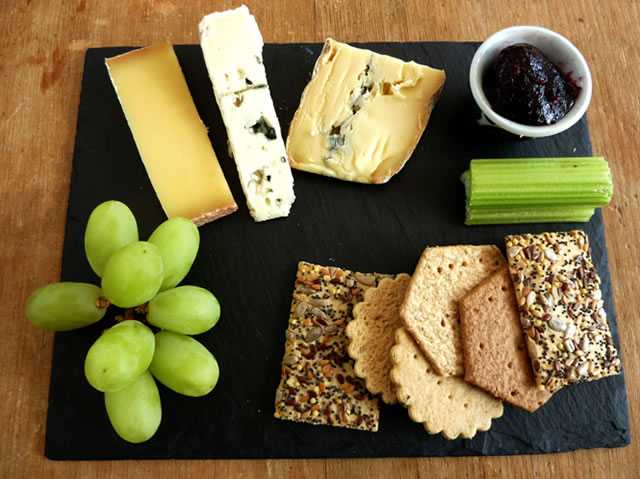 Forthcoming Events
Bruton Packhorse Fair, Monday May 27th. Look for the Truffles Restaurant Stall in Kings School Field where our Head Chef will be running cookery demonstrations for the public at 12.00pm, 2.00pm and 4.00pm. And visit Truffles Restaurant in the High Street for a free taster of wine.
Sunday Lunch
Truffles is the latest venue for enjoying a delicious traditional Sunday roast. A choice of five main courses at a fixed price of £9.95 represents excellent value. Doors open at Midday every Sunday. Booking advised.
Fancy A Morning Coffee & Home Baked Croissant?
A new development is that Truffles is now open from 9.00am Tuesdays - Saturdays serving fresh brewed Karikta Coffee from Yarlington or cappuccino and espresso with home baked croissants. Already this is the first morning stop for many!
New Summer Menu
Now that the weather is improving Truffles is changing over to a Summer Bistro menu from early May. Due to customer demand we are also bringing back the popular Fixed Price lunch at £9.95 for two courses and £12.95 for three courses. Watch this space!
Art Exhibition
Truffles is continuing to exhibit original paintings of local artist Chris Lee and limited editions of his work can be purchased for £90 unframed. See www.chrisleedrawing.co.uk. If you are a budding artist wanting to exhibit your work please come and see us.
Slate Or Plate Competition
How do you like to eat your cheese? We are considering presenting our selection of French cheeses on individual Slate Cheese Boards. See photo below. Send us an email to saying 'Slate' if you like this or 'Plate' if you prefer a conventional plate. All replies will be put in a lucky draw at the end of May to win a bottle of Prosecco!
Groups & Societies
If you run a regular group for business or social meetings why not consider using Truffles as your venue? We have two restaurant floors and in May are hosting a wedding sit-down dinner reception at only £27.00 per head inclusive of food and champagne for a group of 20 from Essex. We cannot guarantee to match this price for everyone as it depends on the demands of the customer but ask us to quote for your function.
Truffles Restaurant & Bistro,
95 High Street, Bruton
Somerset BA10 0AR
Tel: 01749 812180
Email:
www.trufflesbistro.co.uk