Wincanton's focused community website, providing news and information including a full calendar
News » Churches/Religion » C of E Parish
Travelling Nativity Visits Homes Around Wincanton
Wednesday 18 December 2013, 16:27
By Gill D'Arcy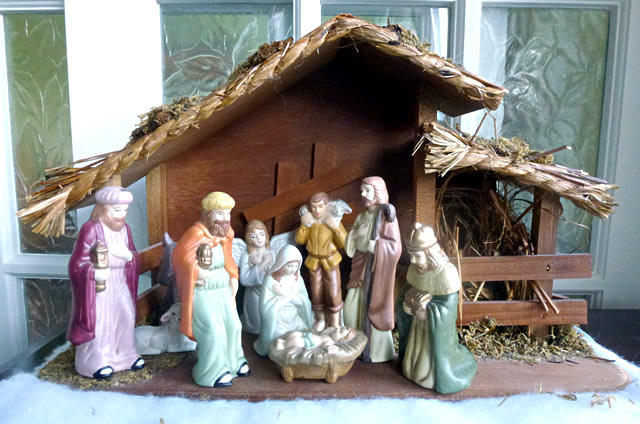 Do you remember the article about the Sponsored Sheep Knit, when a team of ladies from the Parish Church were sponsored to knit lots of sheep? The sheep are to play an important part in this year's Nativity Service and funds raised from the knitting helps to pay for the upkeep of the church.
This is the story of what is now happening with the sheep.
Organised by Christine Feaver, Judy Chiplen and Tiny Church, three Nativity sets are now travelling around the homes of Wincanton during December, accompanied by some of the knitted sheep.
Each Nativity set will stay for one or two days in the houses they visit. When it's time for the Nativity set to continue its journey to a new home, each child in the house will be left a knitted sheep as a keepsake, to remind them of the Nativity and to bring along to the crib service in the church on Christmas Eve.
Any knitted sheep left over will be used in the Crib Service at the church on Christmas Eve.
Details of Christmas services at St. Peter and St. Paul's Parish Church for 2013 can be found here.