Wincanton's focused community website, providing news and information including a full calendar
News » Churches/Religion » C of E Parish
Sheep A-Plenty for Christmas
Tuesday 26 November 2013, 18:42
By Gill D'Arcy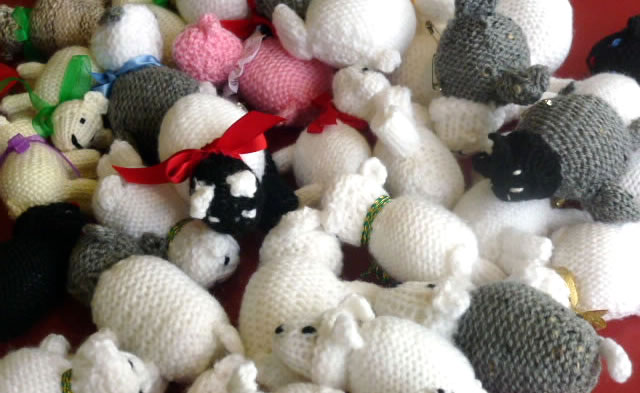 On Saturday 12th October a group of ladies were to be seen knitting sheep over a cup of coffee in the Memorial Hall Sun Lounge. The sheep were in many colours other than white or black. We have pink, blue, grey and even green sheep.
These sheep will be playing an important part in the Nativity Service at Christmas this year and they will all go on a journey to find new homes. Whilst the knitting is taking place all of the ladies are being sponsored and the monies collected will be going towards the upkeep of the fabric of Wincanton Parish Church.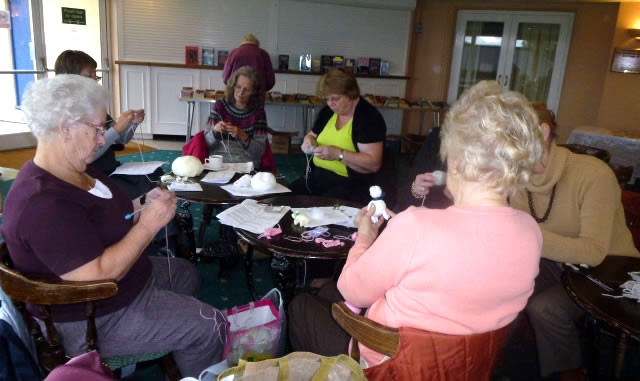 We as a congregation feel this will involve several of our families and children in the town and church including our Tiny Church. They meet every Monday at 9.15am during term time in the church.
The more people we can get involved the better and they will all get a chance to have a nativity set in their homes and share in the joy of Christ's birth. They will be able to keep some of the sheep in their home as a reminder of this wonderful time. We aim to have enough sheep so that every child who takes part will be able to keep one.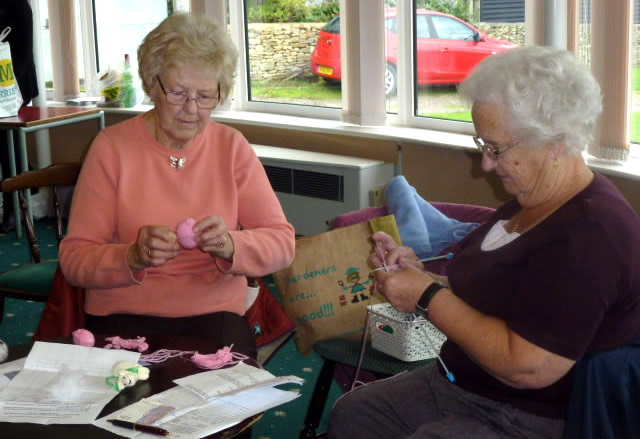 Please watch for posters around the town with more Information on how you can become involved in this project.