Wincanton's focused community website, providing news and information including a full calendar
Headlines » Food & Drink » The Nog Inn
Interested in Raising Money for the Charity of Your Choice?
Thursday 21 June 2012, 20:21
By Amy Cutts
Since 2008 The Nog Inn has hosted a charity quiz night on the last Thursday of every month. Last year the quiz raised £2,146 and over £9,000 has been donated to various local and national charities in the past four years.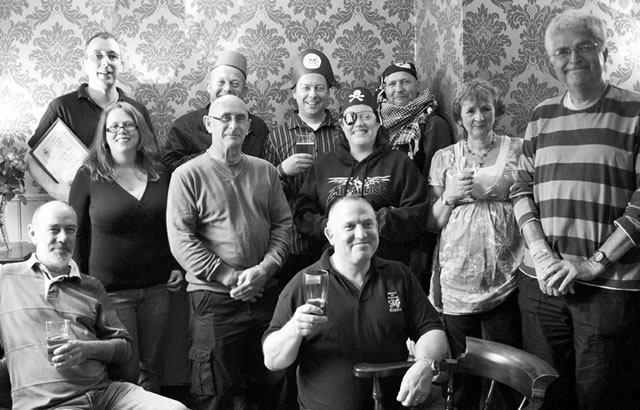 The quizzes are written by our brilliant quiz master Doug and consist of six rounds. Rounds include Music, Picture, General Knowledge Link, various specialist rounds and of course the Jeopardy round to keep everyone on their toes! To test your knowledge, there are a selection of questions from previous quizzes below - see how you get on! (Answers are at the bottom of the page in case you're wondering!)
What is the main ingredient in a Molotov Cocktail?
According to the nursery rhyme, if little girls are made of sugar and spice and all things nice, what are little boys made of?
In which American state is the city of Philadelphia?
In which country is the 1984 film The Killing Fields set?
Give me one year in which the following people were alive:

Edward Elgar
George Washington

In Scrabble how many letters have a value of 2?
If you are interested in taking part in the quiz either as a regular team or as a one-off to raise money for the charity of your choice we would be very pleased to welcome you to a great evening here at The Nog Inn.
The quiz is held on the last Thursday of every month at 7.30pm and costs only £1.50 per person, with teams of no more than 5. If you are good enough to be the winning team then you get to nominate the charity which all the entry fees go to AND get £50 off your bar tab (no cash substitute I'm afraid!). The second prize is a meal voucher for £20 to be used here at The Nog Inn.
If you wish to use the raffle to raise money for your charity, please speak to Will on 01963 32998 and we will reserve a quiz date for you. All that we ask is that you have a team entering the quiz on that particular day, and that you organise the raffle prizes.
Further details, including the quiz league can be found at www.thenoginn.co.uk - or to take part please call Will or Amy on 01963 32998. We look forward to hearing from you soon!
---
Answers
Petrol
Slugs and snails and puppy dogs' tails
Pennsylvania
Cambodia

1857 - 1934
1732 - 1799

Two ("D and G")