Wincanton's focused community website, providing news and information including a full calendar
Headlines » Food & Drink » The Nog Inn
Looking for Some 'Funny Business' to Brighten Up Winter?
Wednesday 30 January 2013, 13:40
By Amy Cutts
Following a bit of a break from comedy during the winter months, when finances are traditionally a bit tight, we are looking forward to welcoming back The Barrel of Laughs Comedy Club here at The Nog Inn on Thursday 7th March at 8.00pm.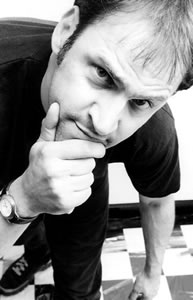 We have struck a deal with the brilliant Geoff Whiting at Mirth Control who books our acts for us, and this has led us to bring the price of tickets down to just £5.00 regardless of whether they are purchased in advance or on the night. Bargain! The shows are also going to be taking a slightly different format, with one superb compere (the man himself, Geoff Whiting will be compering our next one) introducing us to four or five up-and-coming comedians.
In fact, the BBC have recently filmed Geoff and some of his team/acts for a new series called 'Funny Business' which went out on Wednesday 16th January in an episode called 'Gags to Riches'. All the details are available online for the next week or so via this link. It looks at some interesting aspects of the comedy business.
So there you have it! Live comedy on your doorstep in Wincanton for a very reasonable £5.00 per ticket. It's a fantastic way to see great comedians before they hit the big time. Just think, you could witness the next Al Murray or Jimmy Carr!
For further details please just give Will or Amy a call on 01963 32998 or keep up to date with events on our website at www.thenoginn.co.uk.