Wincanton's focused community website, providing news and information including a full calendar
Headlines » Food & Drink » The Nog Inn
Join Amy & Will to Celebrate Five Years at The Nog!
Thursday 18 October 2012, 15:59
By Amy Cutts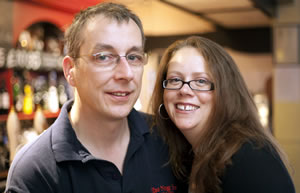 At the end of this month, Will and I celebrate our fifth anniversary here at The Nog Inn, and what a rollercoaster ride it's been!
The difference between managing a pub and running one as your own business is a world apart, and what a steep learning curve it has been! In retrospect, we were a little naive as to what running our own pub would entail. Whilst Will had worked in and managed pubs since his late teens and was familiar with all that pub life entails, I was completely green around the gills and had a very rose-tinted view of it all. Add in to the mix the joys and pitfalls of becoming self-employed, employing other people, dealing with suppliers, government agencies etc., oh, and having another baby, and we found we had a lot more on our plate than we first anticipated!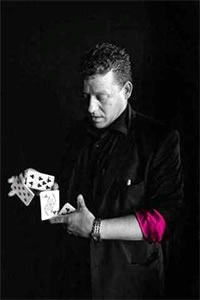 However, five years later we are still here, in part because we're working harder than we ever thought we were capable of, and also in part thanks to the loyal customers and friends we have made whilst we have been here. For all of you who have supported us along the way, I offer my heartfelt thanks. For those of you who have not yet visited us at The Nog Inn, then please do! In fact, why not make your first visit here on our anniversary!
We will be celebrating with a party on Saturday 27th October and everyone is welcome. We are particularly looking forward to Gavin James, a close-up magician, who is joining us for the evening.
To keep up to date with what is going on in your local please take a look at our website at www.thenoginn.co.uk or give Amy or Will a call on 01963 32998.