Wincanton's focused community website, providing news and information including a full calendar
Headlines » Food & Drink » Holbrook House
Holbrook House – Hospitality with a Link to History
Wednesday 5 February 2014, 16:03
By John Smith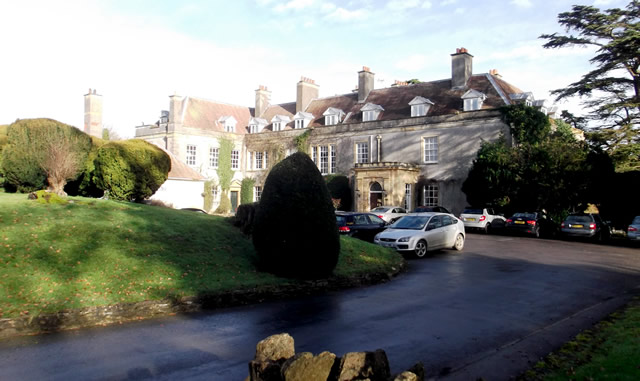 So many people pass Holbrook on a daily basis without knowledge of its history. Holbrook has always had that historical air about it, and in a day and age of vast empires of concrete and glass, Holbrook is a bastion of history and elegance. Today Darren McGinley and his team have worked very hard to maintain that gentle elegance, but still maintaining a bustling recreational side for visitors and members.
Darren provided a copy of the Holbrook history, revealing that it evolved from a humble farm to a gentleman's residence and eventually into a quality country hotel. The earliest known owner was Giles Hose (1201-02), establishing Holbrook as a very old home.
A recent visit to Holbrook House for a meal confirms the amazing ambience of this special place. The minute you walk through the doors into the large reception area you start to relax. On both sides you have huge soft sofas that suck you in to a place of comfort and safety. You become aware of the roaring log fire radiating heat throughout the room. Those factors alone get your evening off to a great start. But there's more to come.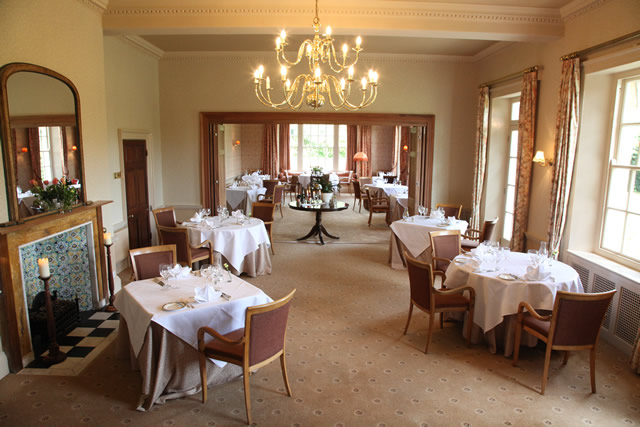 A member of staff arrives by your side in a very gentle and quiet way to ensure that this good start to your evening continues. You have a pre-dinner drink and nibbles while you choose your meal from the extensive menu. You can feel the stress of the day melting away in this strange feeling of almost being in a bygone age.
A waiter then quietly takes you to your table in the beautiful dining room. Even here the attention to detail is amazing. You are not jammed in side by side with other tables. Tables are spaced so that you are able to have dinner conversation without having to fight through conversations with other guests at other tables. This is a superb dining experience to be savoured.
You don't feel the need to rush so that they can set the table up for anyone else.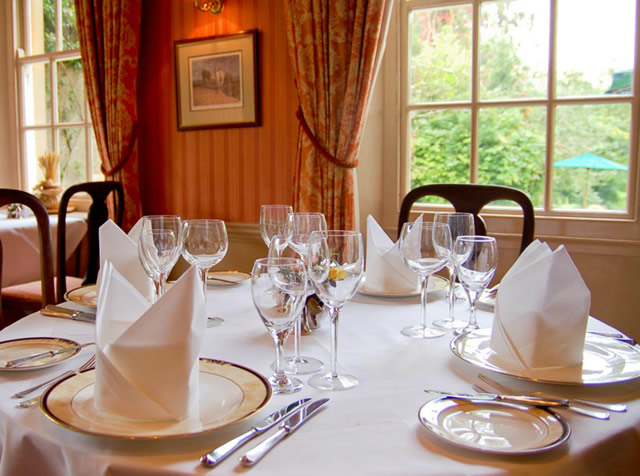 The dining room staff attends to your needs in a quiet and professional way. All in all you are treated like royalty, and that is the mark of a good business. Darren and his team recognise that it's all about people. If you satisfy people you have a great business.
But there is a very interesting bonus for those who are interested in history. Between 1551 and 1830 Holbrook was owned by The Farewell family. In 1742 the Reverend Samuel Farewell was rector of Wincanton. Today's clergy would give their eye teeth for a manse like Holbrook. In that year their son Francis was born at Holbrook.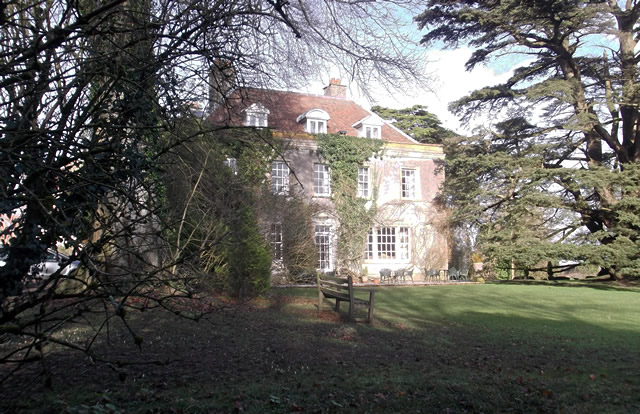 When around eight years old Samuel Farewell died and the family moved to Tiverton in Devon, where Francis was schooled at Blundells till the age of 13. At this young age he became a midshipman in the British Navy (two years after the battle of Trafalgar) and had a minor involvement in the building of The British Empire.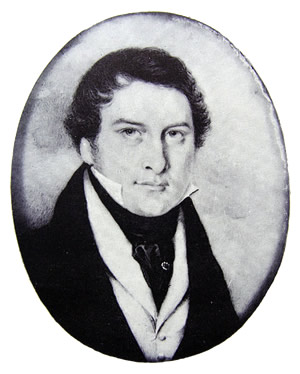 With the Napoleonic War now over Francis George Farewell was shipped off to Southern Africa with orders to negotiate with the world famous Zulu Chief Chaka for the rights to trade in ivory. As part of this Francis George Farewell was a founder of the Port Natal Trading Colony in 1823. He was well known locally by the native population and called Feban K Mjoji. Sadly in 1829 he was killed in a skirmish.
An interesting account indeed, but when you add into the picture that the Port Natal Colony grew into the bustling international Port of Durban, the life of Francis James Farewell takes on a new significance, and the history of Holbrook House stands tall in Wincanton, and indeed internationally.
If you haven't had a meal at Holbrook recently, it's worth a visit to experience that rare ambience.