Wincanton's focused community website, providing news and information including a full calendar
News » Food & Drink
Guernsey's for Goodness Sake
Wednesday 8 April 2015, 13:32
By John Smith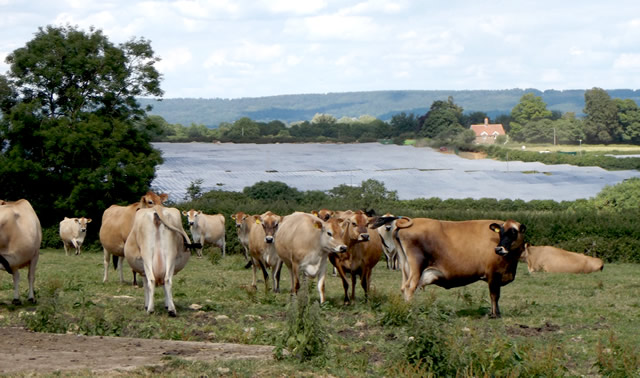 Retired farmer Digby Gribble from North Cadbury and his partners Win Terry and Paul Hedges are setting up a new local business called Quality Milk Southwest. The business will specialise in the processing of Guernsey/Jersey milk.
Based at Coldcot Farm, Stourton, on the Stourhead Estate, Digby comes with many years' experience in farming, and 10 years' involvement with the Breeders Society. Win and Paul both have extensive experience in retailing and distribution of milk products.
UK dairy farmers are in the headlines currently because it costs many farmers more to produce their milk than they receive from the buyers. But rather than try to survive in an already cut-throat general milk market, Digby and his team aim to gather raw milk from as many local Guernsey/Jersey herds as needed to supply the niche market demand, for higher-end milk that comes only from those breeds of cow.
This higher-fat content milk has always achieved premium prices in the market place. It's expected that their milk will initially be available through outlets in London, but in other cities and towns throughout the country as the demand grows.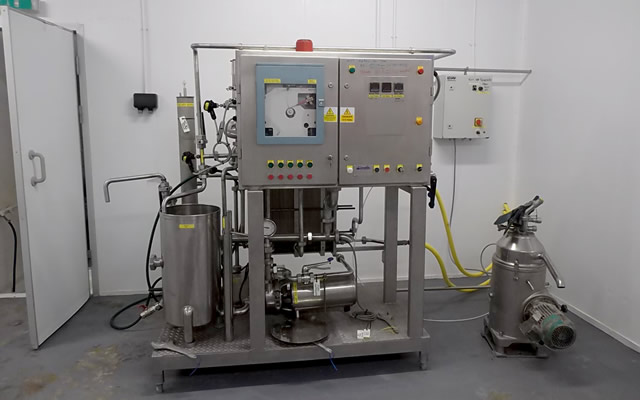 The raw, untreated milk will be collected from farms in the South West including in our immediate area, C.L.G & J Wadman & Sons of Elliscombe, Wincanton (The Wisteria Jersey Herd), and from slightly further afield, Hinton farm, Mudford, near Yeovil, with their well-established Guernsey herd. Digby said that Guernsey milk is quite a rarity, with only four herds in Somerset (approximately 700 cows), six in Devon, and eight in Cornwall. Jersey herds are more commonly found.
The EHO (Environmental Health Office) inspector has already vetted the Stourton premises, and all remedial works are already being carried out. The official all clear is expected over the next week or so, allowing them to begin processing milk. They already have their first contract to supply 4,000 litres of milk per day.
Phase one of the operation will begin with two members of staff overseeing the provision of milk for the initial contract. When the demand is there, phase two will see the installation of a second set of equipment, and the employment of further staff to help with the expected increase in throughput. It's hoped that all staff will be sourced from the local area.
Raw milk collected daily is heated at a temperature of 73 degrees for a 15 second period, before being transferred to a holding tank, from which the next machine draws milk to feed into 20 litre cartons. The filled cartons are then put into the cold store rooms pending shipment to their clients.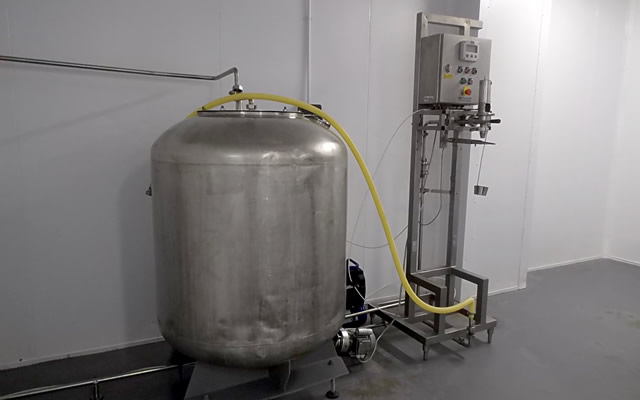 Wincanton and District has a long history of milk production and processing. Wincanton Transport was and still is a major collector of milk from local farms, and many may still remember The Tythings Industrial Estate which was, in a former life, the Cow & Gate factory producing milk powder and products including brands like St. Ivel Five Pints. They were a major employer in town.
For the milk aficionados among you Digby runs a website – www.ukguernsey.com.