Wincanton's focused community website, providing news and information including a full calendar
News » Councils » Town Council
Wincanton has voted to keep free parking [at point of use]
Monday 4 November 2019, 21:41
By Dave Smith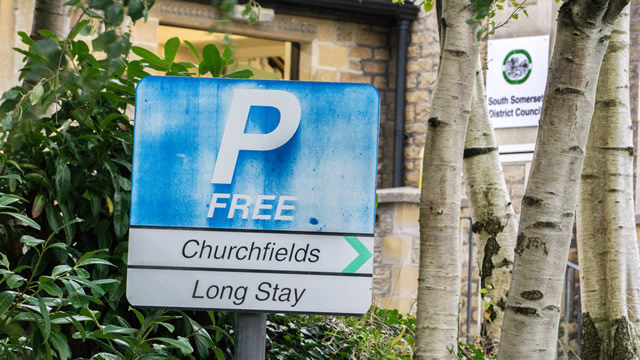 Wincanton's car parks will remain free at the point of use after the Town Council voted overwhelmingly to honour the result of the town-wide survey it undertook during the week leading up to the 18th October.
Survey forms were delivered to roughly 2000 Wincanton residences; those that qualify to pay the portion of local council tax that is allocated to Wincanton Town Council, and thereby contribute to SSDC's car park compensation scheme.
Of those delivered, 730 responses were received, about 35%, making it one of the biggest ever responses to a town referendum; possibly the biggest, besting even that of the vote to adopt the Neightbourhood Plan. Perhaps this isn't surprising, given that car parking is such a specific and emotive issue.
The result
| Option 1: Continue paying compensation | 542 votes | 74% |
| --- | --- | --- |
| Option 2: Install parking meters | 188 votes | 26% |
Of the 730 responses, 542 (74%) voted for Option 1; to continue to pay the compensation scheme, and only 188 (26%) voted for SSDC to install parking meters.
Wincanton Town Council will now negotiate with SSDC the resumption of the compensation scheme, with attention given to three specific concerns.
The previous, terminated agreement was a three-year rolling contract, requiring three years notice before termination. The Town Council feels that the notice period ought not to be so long next time, else the minimum term is actually 6 years.
The previous contract included an annual increase in line with inflation, but SSDC has included a 7% annual increase in their suggested new contract.
The Town Council would like to see more of the money the town contributes to the compensation scheme spent on the car parks in Wincanton, and suggests a review of signage at all three car parks.
Wincanton Town Council and SSDC will be working closely from this point to achieve the best outcome for the Town.
You can read most of the core details above in the minutes of the Car Parking Committee meeting of Monday 21st October. The recommendations from this committee to the full Town Council were agreed at their meeting on Monday 28th October, the minutes for which will likely be published on the Town Council website tomorrow.
---
Related articles