Wincanton's focused community website, providing news and information including a full calendar
News » Councils » Town Council
Parking Charges in Wincanton - Urgent Public Meeting Wednesday 25th January
Tuesday 24 January 2012, 11:56
By John Smith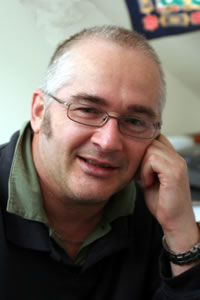 We appeal to all the people of Wincanton, to those who work in Wincanton, and all who visit our fair town regularly to join us on Wednesday 25th January at SSDC Churchfields in the Chamber Meeting Room, when we will explain how SSDC plan to introduce parking charges, to tax you all simply to support your town centre. This is a terrible plan with terrible consequences for our town centre. If SSDC get away with this it will affect everyone.
In 2007, SSDC passed this plan to tax residents who want to shop in their own town centres. They want to tax businesses for the privilege of having a shop/business in their town centres. They want to tax people who have to drive to their town centres to work. How? By introducing parking charges in all SSDC owned car parks.
From a legal point of view I guess that they have the right to do this, subject to appropriate planning permissions. However, from a moral stand point this plan is bound to cause damage to many town centres. We are concerned with two towns in our area: Wincanton and Castle Cary.
Both are small Somerset market towns. Both have developed quality town centres with quality businesses and services over many years. We both suffer from the effects of either edge-of-town supermarkets with free parking, or nearby major towns with numerous super businesses with free parking.
But what can be done about this? Well, our Town Council, our two District Councillors, and WBT have been working hard since before Christmas when SSDC announced that the plan was pending. We have been trying our best to get SSDC to recognise that this plan spells nothing but disaster for our town centres, especially in these tough economic times. Our town centre businesses are weathering the economic storm so far, but it's only fair to say that some of them are hanging on by the skin of their teeth. This plan could cause many of them to go under, or just simply give up and move out, leaving us with many blank spots in our town centres.
On Monday 16th January SSDC sent two delegates to discuss options with our Town Council. Albeit that this plan would directly affect our town business community, WBT was not invited to be part of the discussions. WBT had been in regular correspondence with the leader of this delegation since before Christmas, trying to illustrate the black outlook if the plans went ahead. I was told that SSDC would be more than happy to discuss this with WBT. However when push came to shove, they asked the Town Council for a closed meeting, excluding WBT. I am grateful to Mayor Colin Winder and his Councillors for telling SSDC that they were not interested in a closed meeting and that they believed that WBT and any other interested party should be free to attend.
The meeting on Monday was an eye opener. The SSDC delegates were clearly there with a very clear agenda, and extremely limited authority. They had no powers whatsoever to negotiate in any reasonable way regarding the proposed plans. The agenda was very simple.
1 - SSDC wants finance under the heading of Car Parks. The figure that they talked about came to the region of £26,000 per annum (todays rate).
The options provided by the SSDC delegation were all geared to obtaining that finance. It was only a matter of how Wincanton wants to pay it.
Let SSDC introduce parking charges starting from 60p for the first hour up to £1.60 for a day.
This was clearly not acceptable to our Town Council and WBT. So SSDC offered the opportunity for:
Wincanton Town Council to purchase the car parks and maintain them in future.
Add a figure to the annual Town precept to cover the maintenance of the car parks. That means adding around 10p per week to every house's Council Tax to raise the money that SSDC wants.
So you can see that SSDC have very cleverly put our Town Council into a very tight corner. Let SSDC introduce parking charges that creates hassle and expense for all our residents and visitors to shop in their own town centre. This is more likely to drive more people to out of town shopping and beyond.
The only other alternative means that SSDC get off the hook because our Town Council has to take responsibility for the car parks and all expenses for them. With the pitiful budget that SSDC give Wincanton this would not be possible. It would mean that Wincanton Town Council would have to raise money to take on this responsibility. In effect SSDC would be forcing our loyal Town Council to do their dirty work for them. To me this is morally bankrupt, and our Town Council doesn't deserve this.
Whatever your politics and whatever you think about our Town Council let me tell you that they have my whole-hearted support and respect. They are all unpaid volunteers who care about this town passionately. Too often I hear gripe after gripe about our Council. Sadly those who gripe very rarely do anything about it. Our Council do an amazing job with pitifully small resources, and in a situation like this we see big brother SSDC (the first politically elected level of local government) with its huge budget and rather generously paid management riding rough shod over a local council that doesn't have the financial/legal means to mount the defence that Wincanton deserves.
This is not a political battle. This is simply a battle against a plan which may be (or not) legal, but in this instance is totally immoral. This is a battle against a plan whose sole object is to raise revenue for SSDC at the expense of our town. So I am appealing to all of you who read this article to spread the word about this deep injustice, and to attend the meeting on Wednesday 25th at The Council Chamber in Churchfields (NOT the Town Hall).
We need to see that Chamber packed out and overflowing into the grounds and the car park. If necessary I would like to see every resident and all our businesses and employees out there with umbrellas to protect you in case of rain. This meeting is that important. This is one of those times when the people of Wincanton need to stand up and be counted against this tyrannical attitude being shown by SSDC.
If you have any questions contact the Town Council at the Town Hall, or contact me at and we will do our best to help. See you all on Wednesday.
Additional Note from Town Clerk Sam Skirton
As car parking charges are due to be in place by April this year for all three car parks in Wincanton, the Town Council are planning to negotiate with SSDC various options to ensure there are no parking charges in the Town car parks. This is turn will have a financial impact on the next Town Council precept request.

I have arranged a public meeting on Wednesday 25th January 2011, 4:30pm at the Churchfields Council Offices to listen to residents' views on free parking in the Town and raising the precept to enable this.

I realise this may not be a suitable time for all residents therefore I can be contacted on 01963 31693 during office hours or out of hours to answer questions and to record comments for the next Council meeting.