Wincanton's focused community website, providing news and information including a full calendar
Headlines » Churches/Religion » Baptist Church
The Rev Andrew Ireland, his wife Cathryn, and sons Matt, 12, and Luke, 7, come to Wincanton
Thursday 1 January 1970, 01:00
By John Baxter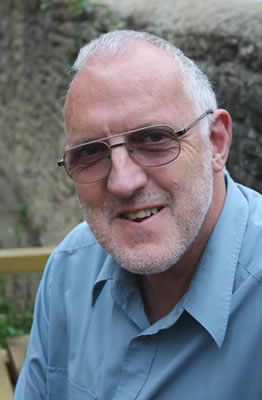 A full time Baptist Minister since '96, Andrew comes with his family from Stockwood on the edge of Bristol where he has served a congregation there for the last five years.
Originally from Wales where he graduated in Education from Caerleon College, Andrew spent sixteen very happy years as a teacher of Maths and Athletics at Llantwit Major School. An enthusiastic and able athlete he specialised in running, "anything from 800 to 10,000 mfeters" and had coached athletic teams in and beyond the school in middle distance running, high Jump and other athletic events up to national level. Then, as he puts it, God intervened and while attending an evangelical conference at Minehead with his wife Cathryn who at that stage was more deeply committed than he was, he "felt God's presence" and was struck with the conviction that he should leave teaching, extricate himself from athletics and train for full-time ministry. This he did, spending the next three years at the South Wales Baptist College in Cardiff.
Andrew and Cathryn see their ministry as something to share. She has been quick to offer to be involved as a governor at Wincanton Primary School and he speaks easily and naturally of what he sees as God's guiding presence in his life. He clearly expects that this will give him neither an easy ride nor financial security, but that in the end, "God will provide." While Free Church and evangelical in style and theology, he comes across as open, reflective and determined to make a positive contribution to the broader life of the community as well as to build up his congregation.
To read more visit the Baptist Church Website. http://www.wincantonbaptist.co.uk/
John Baxter