Wincanton's focused community website, providing news and information including a full calendar
News » Charity
Olympians help Wincanton Sports Centre raise funds for employee with brain tumor
Friday 15 November 2019, 19:32
By Annie Slinn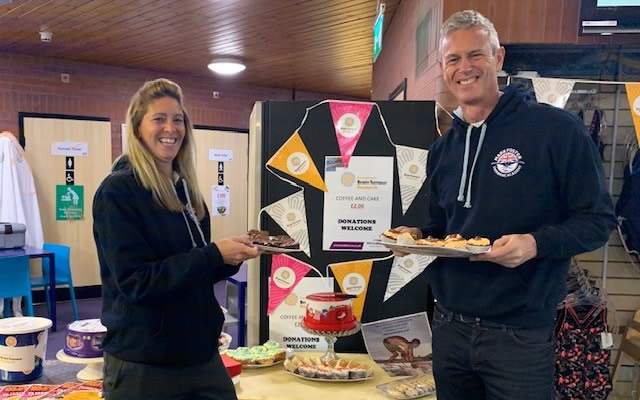 Two Olympic swimmers joined fundraisers at an event held in support of a 22-year-old living with a brain tumour.
Mark Foster and Katy Sexton MBE, who both represented Great Britain in the Commonwealth and Olympic Games, were at Wincanton Sports Centre on Wednesday 30th October to deliver the Mark Foster Swimming Academy. The one-day swim camp involved more than 60 children. Staff at the leisure centre held a coffee morning for the charity Brain Tumour Research alongside the event.
The Sports Centre is raising money in support of employee Laura Skerritt, a teaching instructor from Templecombe, who was diagnosed with a brain tumour 10 months ago.
Laura had been suffering from migraines, sickness, poor balance and fatigue for two years before her diagnosis; symptoms which were misdiagnosed as depression. She was prescribed anti-depressants but her symptoms didn't improve and she began experiencing blackouts. In December 2018, Laura was referred to Yeovil District Hospital where an MRI scan revealed the devastating news that she was living with a tennis ball-sized brain tumour.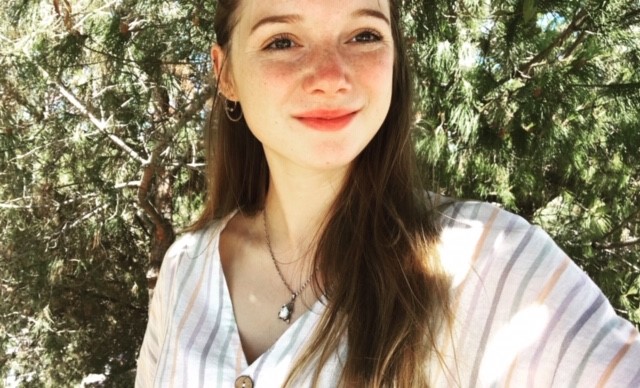 "The doctors thought my tumour had been growing slowly since I was a baby. When I was diagnosed, my first thought was 'will this affect my job?'. I have worked at the sports centre for more than five years and adore instructing children how to swim. It's such a rewarding career.

"I was blue-lighted to the Bristol Royal Infirmary for emergency surgery. The 13-hour operation at Southmead Hospital removed 80% of my tumour, which was confirmed as a central neurocytoma, but because of its location, parts of it were inoperable.

"I suffered a mini-stroke during the procedure and it was terrifying to wake up unable to walk. I was worried that I wouldn't be able to live my life to the full but fortunately, just two months after surgery, I was back in the gym lifting weights, swimming and to riding my beloved horse.

"A recent scan showed that my tumour has grown more aggressively than anticipated, which is hugely disappointing. I have regular appointments where I discuss potential treatment options, including immunotherapy and gamma knife surgery – a type of radiation therapy.

"As the eldest of four, I've gained a certain resilience and I am relieved that it's me and not my siblings affected by a brain tumour. I put on a brave face and I want to live my life as normally as I can. I'm optimistic about the future.

"I'm very grateful for the support of my colleagues at Wincanton Sports Centre and I was thrilled that Mark and Katy were there on the day."

- Laura Skerritt, teaching instructor, Wincanton Sports Centre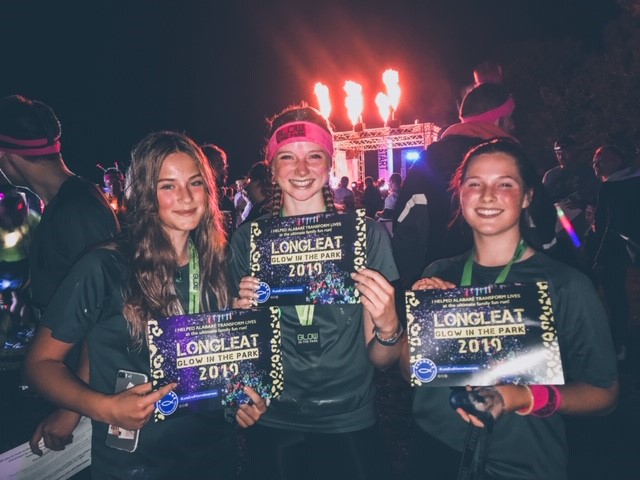 "It was a pleasure to co-host the swim camp and amazing to see dozens of children taking to the pool and their parents enjoying the coffee morning to raise money for this vital cause. I've been working with Brain Tumour Research for several years as I have a personal connection with the disease."

- Katy Sexton MBE
Katy's sister, Kelly Lee, from Waterlooville, was diagnosed with a pituitary gland tumour in 2007. Surgery successfully removed her tumour but Kelly, aged 40, still takes medication and requires regular MRI scans.
"We congratulate Wincanton Sports Centre for their fundraising event and we hope they encourage others to take on a swimming challenge for Brain Tumour Research.

"Brain tumours are indiscriminate; they can affect anyone at any age. What's more, on average less than 20% of brain tumour patients survive five years beyond diagnosis. We cannot allow this devastating situation to continue."

- Mel Tiley, community fundraising manager for Brain Tumour Research in the South West
Brain Tumour Research funds sustainable research at dedicated centres in the UK. It also campaigns for the Government and the larger cancer charities to invest more in research into brain tumours in order to speed up new treatments for patients and, ultimately, to find a cure. The charity is calling for an annual spend of £35m in order to improve survival rates and patient outcomes in line with other cancers such as breast cancer and leukaemia, and is also campaigning for greater repurposing of drugs.
To donate to Brain Tumour Research go to https://www.braintumourresearch.org/donation/donate-now.