Wincanton's focused community website, providing news and information including a full calendar
News » Charity
Matt's Respite Retreats
Thursday 9 May 2019, 15:43
By Tracey Pratt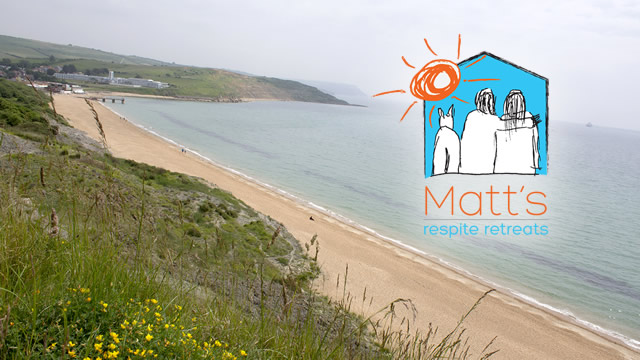 Matt's Respite Retreats is a Wincanton-based charity that works to offer affordable respite breaks in Weymouth for those affected by cancer.
The charity is headed by Mel, who wanted to ensure that the fight and experiences of her husband, Matt, who was diagnosed with bowel cancer in 2010 aged 38, would help others. Despite having to go through grueling treatment, Matt stayed positive and wanted his experience to be of use to others.
Matt and Mel married in 2012 and looked forward to starting a family. With the help of family, friends and support groups, they were able to travel and take holidays, giving them time out from the every-day and build positive memories. The coulpe received the great news that they were expecting, but sadly their little girl never got to meet her Dad.
Wanting Matt's story to do good for others, his family set up Matt's Respite Retreats to give back a little of the love and support they had received, and to try to make a difference for other people and their families. The charity offers short breaks to families affected by cancer, allowing them the time and the space to make happy memories.
Mel purchased a caravan on the Haven Weymouth Bay site. The caravan is financed by the donations the charity receives, fundraising efforts and by paid lettings during the school holidays, so that it can be offered to families throughout the rest of the year.
Matt's Respite Retreats is currently looking for more people to help with managing the charity, supporting the upkeep of the caravan and fundraising. If you're interested in helping the charity, in booking a holiday, making a donation or would like to nominate a family in need of support, please look for more information at mattsrepiteretreats.org.uk.