Wincanton's focused community website, providing news and information including a full calendar
News » Charity » Live at Home
We Need You. Volunteers Desperately Needed During Bad Weather
Sunday 16 January 2011, 13:34
By Rebecca Thurgood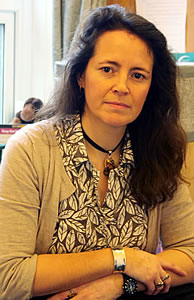 The snow falls, everywhere is blanketed and beautiful, and there is that particular silence that can only be experienced when the landscape is white over.
For most of us this heralds a short period of good fun, closely followed by a growing sense of exasperation as "the country grinds to a halt". But it never does so completely and most people find ways of carrying on; walking, snow chains, sharing lifts in 4X4s, or just hunkering down until it is all over.
For a significant sector of the community however, the snow and ice represent an insurmountable obstacle, effectively trapping them in their homes, unable to collect vital prescriptions or food.
The Wincanton Live At Home Scheme has always offered support to its members in the event of bad weather, but with a growing membership, and more snow and ice in the last twelve months than in the previous ten years put together, that need has grown beyond what we can cope with.
We now desperately need volunteers from all around Wincanton, who would be prepared to be part of our Emergency Support System, to collect prescriptions from the chemist or pick up some milk and bread, and drop it in to an elderly person living nearby. This would obviously be on an ad hoc, weather dependent basis and would not commit anyone to a regular visit, or responsibility.
Volunteering even a few hours a year (which is quite possibly all it would amount to) could really make a difference to the contentment of an elderly neighbour, giving them the assurance that, next time there are more snowmen than moving cars in Balsam Fields or Springfield Road, they don't have to worry about running out of either medicine or bread!
If you feel you could be part of our support team or would like more information, then please ring me on 01963 33588 or email
I look forward to hearing from you.