Wincanton's focused community website, providing news and information including a full calendar
Headlines » Charity
Local dog trainers are taking on Muddy Dog Challenge 2017
Monday 8 May 2017, 16:20
By Kate Tapsell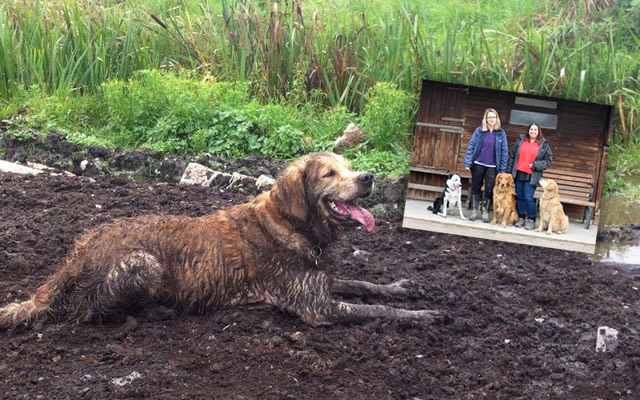 My DogWise Training School colleague and I will be taking part in this year's 5km Muddy Dog Challenge, the UK's first obstacle course for dog and owner, on Saturday 20th May in Windsor, raising money for Battersea Cats & Dogs Home.
I will be taking part with my dog, Ludo, and my colleague Katie Midwood is taking part with her dog, Bow, both golden retrievers. We also have in our team Jo Pearce with Welly and Sarah Broadway with Asia, who come training at DogWise.
I have taken part in the Somerset Colour Run two years running, but this is the first time I've taken part in anything with Ludo so I'm really excited to get him involved! Ludo and I enjoy running together, in fact I don't like running without him because I feel he's missing out! He enjoys swimming in the DogWise pond and rolling about in the mud, so he should really enjoy himself. I'm just hoping it will be warm by then!
Bow is convinced he's a tiny lap dog, believe it or not, so he's going to enjoy when Katie has to crawl on the floor through some obstacles as I'm sure he'll try to sit on her!
For anyone wanting to donate to such a good cause our fundraising pages are below, and we thank you in advance.
My fundraising page: https://www.justgiving.com/fundraising/LudoKate
Katie's fundraising page: https://www.justgiving.com/fundraising/Katie-midwood