Wincanton's focused community website, providing news and information including a full calendar
Headlines » Churches/Religion » Churches Together
Churches Reunited With Their Flock – Thanks to Wincanton Shepherds
Tuesday 20 January 2015, 22:16
By Penny Ashton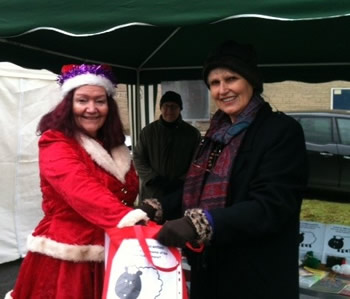 The appeal by Wincanton Churches before Christmas to help find their lost sheep met with a wonderful response by the people of Wincanton. Nearly all are now returned – the shepherd will perhaps keep better watch by night from now on!
The people of Wincanton were quickly on the case of the lost sheep. Head Shepherd Recruiter Christine Feaver worked tirelessly at Wincanton Extravaganza and enlisted an army of over 200 families and individuals who set out to find the lost lambs.
Working from a list of the last sightings of each sheep, and spotting posters in shop windows, the new shepherds were quickly in action, and soon had the flock spotted. Finding the sheep was not as easy as it might have sounded, as several sheep moved around from one hiding place to another within their shops to avoid being found.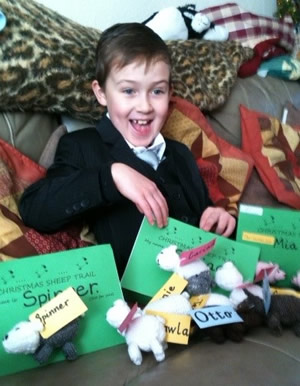 Eight of the 'shepherds' managed to find all 27 sheep, and returned the list of their names and whereabouts to the Parish Office and the winning name was drawn by Mother Christmas (represented by market administrator, Vicky Vagg) at the December Sunday Market, watched by stallholder Gary Hoare from the Methodist Church.
The winning shepherd – of those who had managed to track down and identify all of the lost sheep – was Lee Foster, who collected his reward at the Parish Church carol service on 21st December. Nearly all the sheep have now been gathered in by the churches, but there are still one or two who are on the run – one of which seems to want to travel to Discworld, and the other enjoys living dangerously as he was last seen in the butchers shop! The last few will soon be collected by the churches, and the flock restored again for another year.