Wincanton's focused community website, providing news and information including a full calendar
Headlines » Charity
Brendan Rendall - Running to the ends of the Earth
Monday 4 December 2017, 20:32
By Brian Sales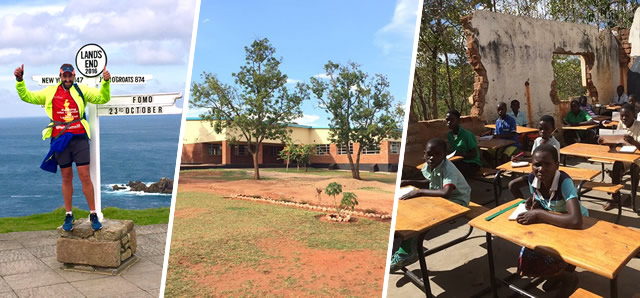 Brendan Rendall now lives in Manchester, but Wincanton is his home town. He took up running in 2006 after a New Year's Eve bet to run a half-marathon, but with no running experience, trained in the early mornings when it was dark so nobody could see him.
Three months later, and three stone lighter, he went on to complete his first half-marathon in the respectable time of 1 hour 24 minutes, and a month later his first 10km in 38 minutes. This newly disciplined lifestyle had him racing regularly, before taking on his first marathons in 2009, completing two within three weeks, both in less than 3 hours and 15 minutes.
During 2009 he also visited Malawi as part of a charity team cycling across the incredible African country. Invigorated with a new sense of adventure and a passionate drive to make a positive difference, he was inspired to end a career in retail management to begin a new chapter; working with children and young adults with autism.
In 2011, Brendan cycled from John O' Groats to Land's End in 13 days, and then competed in the London Marathon the following day.
Having sold most of his possessions to de-clutter and raise funds, he spent 2012 to 2014 travelling the world. Highlights of his adventures include trekking in the Himalayas, boating through the Amazonian rain forest and tiger-spotting in the jungles of India.
Returning to the UK, Brendan turned his focus back to Malawi where he had the ambition of running the full length of the country. During 2015, to build up his endurance, he completed a number of marathons, 50km ultra-marathons and the famous Wainwright 192-mile coast-to-coast (self supported) through the Lake District, North Yorkshire Dales and North Yorkshire Moors in 8 days.
In July 2016 he realised his dream of becoming the first person to run the full length of Malawi; 708 miles in 27 days, raising an incredible £35,354 which funded the construction of a science and art building for the Friends of Mulanje Orphans (FOMO) Secondary School, a charity in southern Malawi which supports orphans.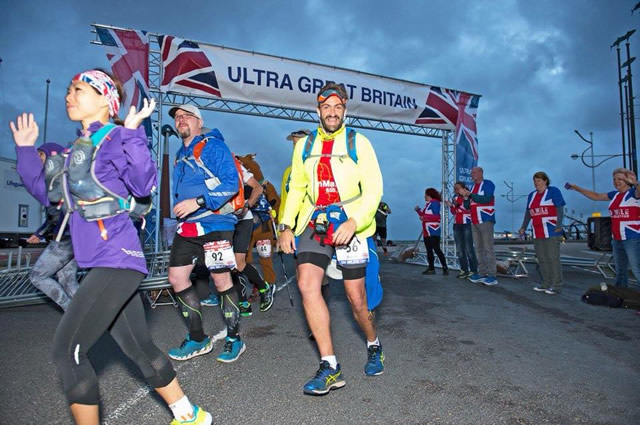 To end an incredible year, on returning from Malawi, Brendan ran the length of Great Britain, from John O' Groats to Land's End, in just 35 days.
He has recently spoken at The Royal Geographical Society in London and is Ambassador for Trail Running Magazine and The National Running Show. He has just completed The Great Britain 200 mile Ultra-Marathon in 80 hours, coming 24th.
Brendan had an amazing time talking at Yes Stories in September and enjoyed speaking at the Malawi High Commission as a guest speaker for the Friends of Malawi Association.
Some of the information and text above was copied from Brendan's own website, and that of The National Running Show (parts written by Brendan).
Later in September, Brendan returned to his home town to give a talk in Wincanton Memorial Hall about all his adventures. The following messages were left by some of his audience.
"It was truly inspirational Brendan x"
- Teresa
"Mum, Clare and I found it totally awe inspiring! We will follow your next adventure and hope to watch you hit the big-time circuit very very soon!!"
- Juliet
"Well done Brendan... takes a lot of courage to do what you are doing and you obviously have it in bucket loads... fab night thank you x"
- Jayne
"Really inspiring talk... looking forward to hearing about your next adventure!"
- Katie
"A great talk about your adventures well done such dedication to the African children good luck with your next marathon across Malawi"
- Gillian