Wincanton's focused community website, providing news and information including a full calendar
Headlines » Charity » Arthritis Research UK
Arthritis Research Campaign, Wincanton Branch
Sunday 18 October 2009, 16:28
By Biddie Lawson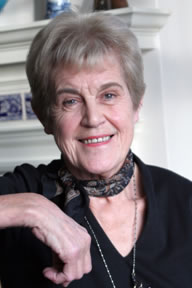 We in the Wincanton Branch are active in fund-raising for this worthwhile cause. Our recent fund-raising event was a Summer Party held at the end of July with 70 people present and raised a grand total of £760.00. Are we resting on our laurels? NO, certainly not, we are holding a Coffee Morning in Bruton on Saturday 3rd October at the Community Hall and our Christmas Coffee Morning on Friday 30th October at the Wincanton Memorial Hall. Both events are from 10 - 12 noon.
THE WINCANTON BRANCH was set up by a group of enthusiasts in 1992 and has since raised a total of £115,000. We have 96 members who each pay a small subscription of £5 per year. This enables them to receive the excellent quarterly magazine called Arthritis Today which is essential reading for all Arthritis sufferers. Members also receive regular newsletters from the Branch committee keeping them informed of fund-raising events. We also arrange for Talks to be held and these are open to the public. They are given by a variety of visiting speakers such as rheumatologists, surgeons, ARC-funded research consultants etc. and are always well attended.
The Branch carried a large number of leaflets for patients concerning most of the more common Arthritis diseases and conditions. These are very informative and helpful to the sufferer and are absolutely free. Anyone interested in finding out more about us should contact Biddie Lawson (Hon Secretary) on 01963-32538 or Gillian Faulkner (Hon Treasurer) on 01963- 370348.
All our research and education programmes are entirely funded by the generosity of the public. We do not benefit from government funding, so rely completely on the support of people like you. Arthritis was once regarded as an inevitable part of the ageing process. Thanks in part to research work funded by ARC we now know that is not the case, it is not a disease that is restricted to the elderly. There are 200 different forms of arthritis and related conditions. Around 12,000 children have juvenile idiopathic arthritis and osteoarthritis is on the increase in the UK due largely to obesity and an ageing population. Fund-raising is therefore essential and is the main reason for the existence of local branches. Local fund-raising activities as well as raising much needed funds, also raise awareness of the Charity.
So why not consider joining us, you can be as active or non-active as you wish, but to know more about your condition and that you are not alone in your suffering or discomfort can be a great comfort. Perhaps you are facing surgery and would like more information, we can help.
For more detailed information follow the link to the website: www.arthritisresearchuk.org
Biddie Lawson. Secretary.
SATURDAY 3RD OCTOBER: Coffee Morning to be held at Bruton Community Hall from 10 - 1 2 noon. Along with the usual coffees and teas there will be a Cake and Produce stall, Sale of ARC Christmas Cards and Calendars, a Raffle and a Bring & Buy Stall Entry is free and all are welcome.
FRIDAY 30TH OCTOBER: CHRISTMAS COFFEE MORNING. This is held in the Wincanton Memorial Hall from 10 - 12 noon and is one of our major events of the year. We serve coffee & teas in the Sun Lounge and have Stalls in the hall. We sell a wide variety of ARC Christmas cards, Calendars, Gifts and Novelties. There is also a Cake and Savouries stall and an excellent Raffle. Everyone is welcome.