Wincanton's focused community website, providing news and information including a full calendar
News » Charity
The 24-Hour Board Game Marathon is coming back to Wincanton!
Friday 21 June 2019, 16:53
By Dan Apsey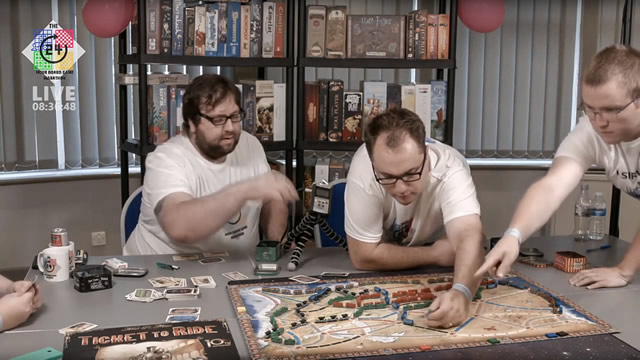 Last July, the first 24-Hour Board Game Marathon in support of Cots for Tots came to Wincanton Memorial Hall and raised a whopping £5,000 just by playing games all day! Such a success demands to be repeated, so it's happening again this year on Saturday 27th July 2019 from 9am.
Are you a lover of all things board games? Are you an analogue gamer who prefers cards, counters and tokens to video game controllers, or do you simply enjoy a causal game of Monopoly or Cluedo with friends and family? Whatever you're into you'll find plenty to do at The 24 Hour Board Game Marathon!
For a whole 24 hours we'll be once again in the Wincanton Memorial Hall playing board games of all types and difficulties; from wine-making to surviving a zombie apocalypse, and it's all for charity!
We have a massive set of attractions going on to cater for any gamer, including Warhammer, Magic the Gathering, tournaments, prizes, a pop-up shop courtesy of Atomic Comics in Yeovil, a bar and much, much more! We'll even have a room with a rig dedicated to live-streaming games. If your friends can't make the event, perhaps they can watch you play online!
Have you got what it takes to game for a full 24 hours for a wonderful charity? Perhaps 12 hours is more your speed. Simply donate £24 to our Just Giving page (£12 for 12 hours) and then come along to enjoy an absolutely fabulous festival of gaming.
Is 12 hours still too much? Not to worry, we've got you covered! Come and join us at any time during the 24 hour period (even at 3am if you like) and pay £5 to play one game. Games on our plethora of tables can last between 1 and 4 hours.
Cots for Tots, the St. Michaels Hospital charity in Bristol, assists with families with babies that have been admitted to the neonatal ward. While newborns receive treatment, parents can stay at Cots for Tots House right opposite the hospital so they can be close to their little ones during a stressful and difficult time.
Need more info? Check out our Facebook event.