Wincanton's focused community website, providing news and information including a full calendar
News » Churches/Religion
100 prayerful volunteers sought
Friday 27 July 2018, 15:02
By Michael Vockins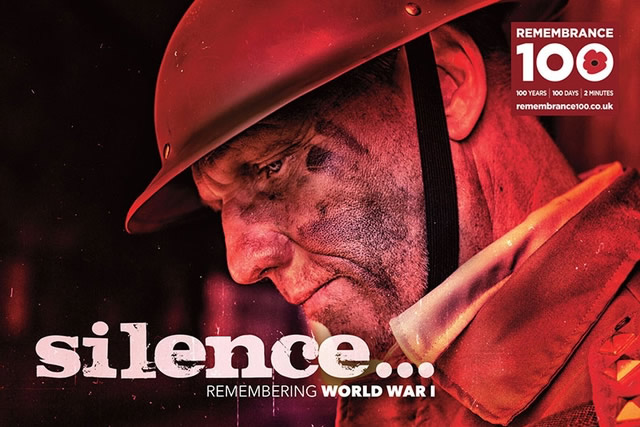 One hundred prayerful volunteers are being sought by the Rev'd Rosy Ashley, Rector of Charlton Musgrove, Cucklington & Stoke Trister with Bayford.
Volunteers are being called on to join the churches' 100 Days of Prayer, as their contribution to the national – and international – wave of prayer leading up to Remembrance Day this year, the century of the First World War's armistice.
"On 4th August 1914 King George V encouraged the nation to join in a day of prayer. One hundred days later, on 11th November, the First World War – that "war to end all wars" - ended.

"Now the Church of England, together with other churches, is encouraging churches everywhere to pray for peace, in this 100 Days of Prayer, beginning on 4th August and continuing through to the special commemorative Services on Remembrance Day this year."

- Rev'd Rosy Ashley
Leaflets explaining the project are available in all four churches in the benefice. These offer sample prayers, prayers for peace, with prayers too for remembering those who fought and died in war. Those taking part are also invited to use their own prayers. Forms to sign-up for the 100 Days of Prayer are available in each of the four churches, and online, and further details can also be obtained from Rev'd Ashley.().
"It would be really marvellous if 100 people from our parishes sign up, each to take one day of the 100 days. If more than person wants to pray on each day that's fine. Some may want to pray on more than one day – perhaps praying on four or five days. Already we know some are going to try to pray for peace, or to offer prayers of remembrance, on each of the 100 days. That would be super, and a real boost for all taking part.

"Of course we hope that many of our regular worshippers will be part of this tremendous project, but it is open to all residents in our villages, all who feel they would like to pray for peace today, at the same time remembering the tremendous sacrifices made during that 1914-18 War."
One of the suggested prayers for peace is a prayer attributed to St Francis of Assisi is as follows:
Lord, make me an instrument of your peace,

Where there is hatred, let me sow love;

Where there is injury, pardon;

Where there is doubt, faith;

Where there is despair, hope;

Where there is darkness, light;

Where there is sadness, joy.

O Divine Master, grant that I may not so much seek

To be consoled as to console;

To be understood as to understand;

To be loved as to love.

For it is in giving that we receive;

It is in pardoning that we are pardoned;

And it is in dying that we are born to eternal life.