Wincanton's focused community website, providing news and information including a full calendar
News » Sport » Wincanton Rugby Club
Wincanton Rugby Club update September 2020
Friday 18 September 2020, 19:55
By Justin French

After 10 years, Wincanton Rugby Club has returned to the Sports Ground at Moor Lane. The Club enjoyed a wonderful and successful period of playing at King Arthur's, in support of the School building their own rugby program, but now that mission has been successfully completed, the Rugby Club has made the decision to return to the Maddocks Pavillion. The Club was one of the first to make use of the new Moor Lane ground when it opened back in the 90's. The decision was taken to help the Club's base of players and its boot print in the local area.
Sadly, due to injuries and the difficulties often experienced by local amateur rugby clubs, the Tigers went through a frustrating and disappointing season before COVID-19 put an end to sporting competition.
Never ones to shy away from a challenge, the Club's volunteer committee has used the time off to start rebuilding the club from the ground up, and now the rewards of that hard work are starting to take shape.
Combine this hard graft with a surge of work behind the scenes on social media, a new Club website (coming soon), an increase in players new, old and returning from injury, the Club's profile is starting to improve.
We need your support
However, regardless of these great leaps forward, there is one thing the Club will always need more of and can never get enough of: support. There is still much, much more to do.
We need to invest in new lighting, pitch maintenance and some new training equipment to help the club re-stablish itself as a rugby force to reckon with in the local area.
Our main income comes from membership and from match fees. After the end of the season due to COVID-19 restrictions and with no start to the new season in sight, the Club has set up a crowdfund to compensate for the loss of income. Please follow the link for more information on how you can help, and get involved with YOUR rugby club even if playing is not for you.
Any contributions made will help the Club's continued survival and enable us to push back out into the town and wider community, and we'll be offering our lit training area to local fitness groups, such as the local Bootcamp, that would normally be hampered by failing light in the winter months.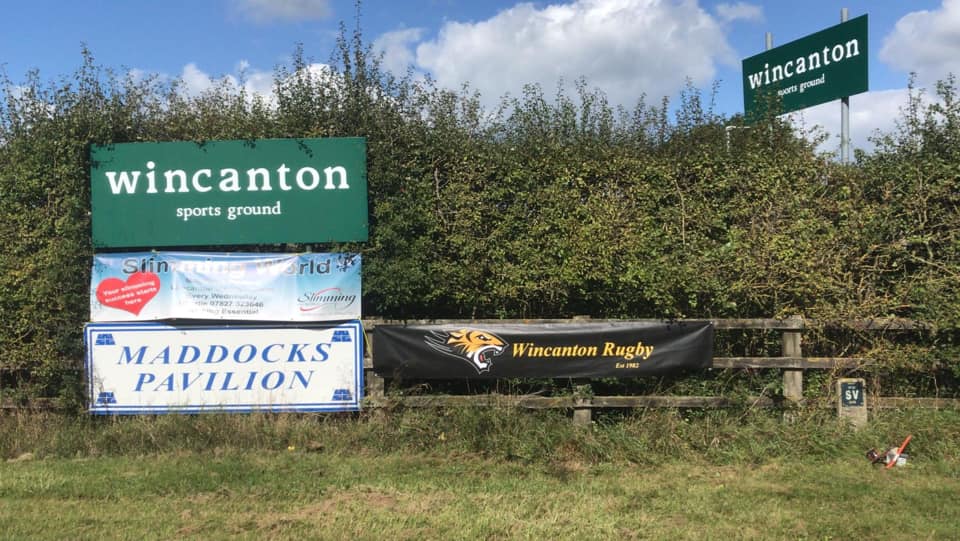 New players are welcome
If playing is on your mind then come on down to Wincanton Sports Ground. For safety reasons, to play a full-contact game players must be 17 and over, but full-contact is currently a long way off due to the RFU's COVID-secure "Return to Rugby" plan. However, there is nothing to stop players under 17 from attending training sessions.
So, if you need to shift some post-lockdown weight (or not; front rows are always needed), want to try the game for the first time or would like to get back into it, we are the club for you. If your partner has been getting under your feet during lockdown and driving you mad, kick him out on a Tuesday night and send him our way.
We have a great group of players and coaches, where enjoyment and a positive attitude to rugby comes first. Grassroots rugby is about the enjoyment of playing and the social aspect that comes with it.
At the heart of every good town is a good rugby club. Wincanton has a great one.
Training takes place at Wincanton Sports Ground at 7pm every Tuesday.
Check us out on Facebook, Twitter (@WincantonRFC) and Instagram (@wincantonrfc) and please send any queries or questions to .