Wincanton's focused community website, providing news and information including a full calendar
News » Schools/Children » Wincanton Primary
Wincanton Primary School update - July 2020
Monday 27 July 2020, 16:56
By Kay Carswell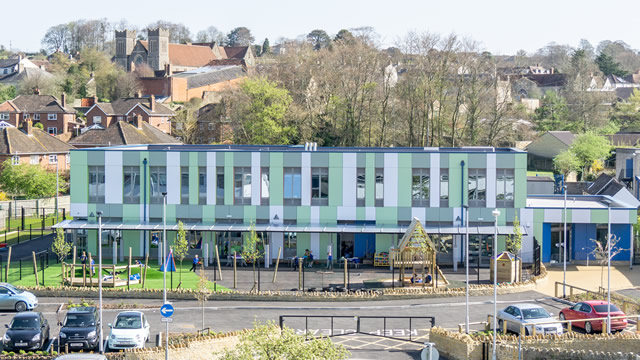 At Wincanton Primary School, we have been continuing to support all our children and their families throughout the summer term. As this extraordinary time draws to a close, we are preparing to open our doors to children in our Holiday Club as well, to provide care for working families. Places are available by calling the School on 01963 32132 or on the Holiday Club phone number: 07598 982883.
Our class pages on our website have reflected the huge amount of work our children have been completing at home. Recently we have planned units of work to encompass space and the planets, discovering castles and carrying out investigations with plants as part of a unit on growth. Children planted beans in tissue paper to see how quickly they grew and watched carnations change colour when placed in food colouring.
Teachers kept in close contact with children and families through Zoom meetings and phone calls to ensure those who were unable to attend school still felt valued as part of our school community. Children progressing to new classes in September enjoyed Zoom meetings with their new classes and were set art work to complete and show each other as part of their transition. We hope to display this in the classrooms for all to see. Children and families new to our school in September were invited in to take part in socially distanced 'Play to Learn' sessions. These were play sessions where they met their new teachers and some classmates who engaged in activities, as well as joining two Zoom story sessions online.
Staff have been very busy ensuring the School is cleaned to a high standard as well as getting classrooms ready for the children's return in September. Rooms may still look quite different to normal, as government guidelines dictate that most children should sit in forward facing rows, but we are making sure displays are bright, cheerful and welcoming, showcasing the work we have been completing both in and out of school during this time.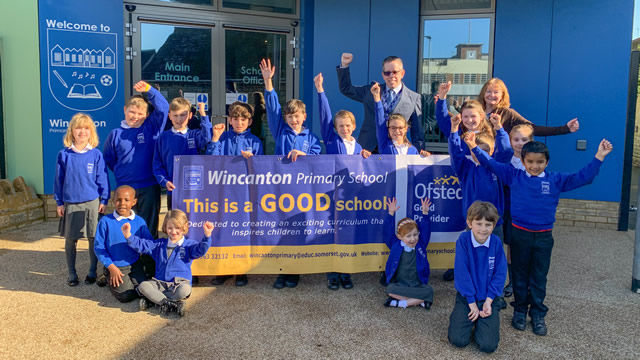 In September, we will begin with our focus on health and well-being, prioritising the children's mental health as they embark on a school term, which for many will be after a very long period of absence from school and their classmates. We are working on a timetable to ensure children enter and leave the School site safely and with as little disruption to their day as possible. Our curriculum, which was praised in our recent Ofsted inspection, will continue to be broad and rich with many varied and interesting learning experiences, hooks and outcomes for children to enjoy.
We would like to extend our thanks to Morrisons for continuing to support the School with food supplements throughout the lockdown period. Many families have benefitted from their kindness.
As always, we hope you are well and safe and continue to follow the guidance to ensure we are all safe and together as soon as possible.
Best wishes from everyone at Wincanton Primary School.