Wincanton's focused community website, providing news and information including a full calendar
News » Schools/Children » Bruton School for Girls
Mon 27 Oct 2014
By Kate Cox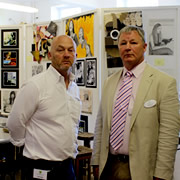 Bruton School for Girls was turned into a film set for the day when star of TV's Salvage Hunters, Drew Pritchard, arrived to rummage amongst the hidden treasures at the girls' school.
Wed 24 Sep 2014
By Kate Cox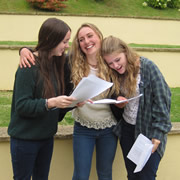 There were smiles all round as Bruton School for Girls announced its GCSE results on Thursday 21st August. With the highest results for five years, Bruton School is building its reputation for consistently high achievements year on year.
Fri 19 Sep 2014
By Kate Cox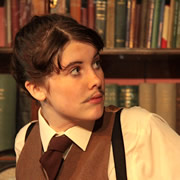 Whilst most students were taking it easy over the Summer, one student at Bruton School for Girls was busy 'treading the boards' in London. Ciara Chapman, aged 18 from Bruton, attended the National Youth Theatre's prestigious Summer workshop in London.
Mon 2 Jun 2014
By Florence Wallace
Bruton School for Girls in Somerset is thrilled to have received a fantastic Independent Schools Inspectorate (ISI) Report and has been found to be 'excellent' and 'outstanding' in every way!
Mon 31 Mar 2014
By Florence Wallace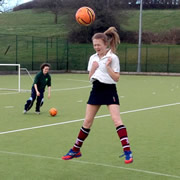 With the ever growing success of women's football in the country, Bruton School for Girls has recently teamed up with Yeovil Town Football Club to deliver an exciting new initiative.
Fri 21 Feb 2014
By John Baxter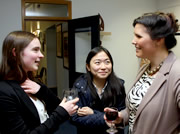 The Head of Bruton School for Girls, Mrs Nicola Botterill, invited Sarah Yong, the newly selected Liberal Democrat Prospective Parliamentary Candidate for this constituency, to talk to the Sixth Formers about her experience of working in politics.
Tue 1 Oct 2013
By John Baxter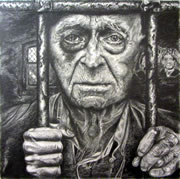 As part of Somerset Arts Week, local independent school Bruton School for Girls opened an Art Exhibition of students work on the 21st September, open till the 5th October. This is a large exhibition well worth visiting Bruton to see.
Tue 28 Sep 2010
By John Baxter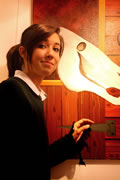 This year Bruton School for Girls has taken the bold and unusual step of laying on an exhibition of students' work as part of Somerset Art Weeks. Open 27th Sept to First October. Everyone is invited to see this vibrant and attractive show by young artists.
Sun 29 Aug 2010
By John Baxter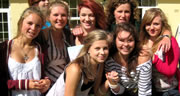 This year showed the girls of BSG performing extremely well.
Sat 3 Jul 2010
By John Baxter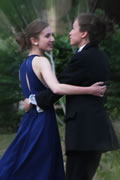 In a cast drawn from across the school, the girls of BSG took part in a witty and elegant production of A Midsummer Night's Dream in contemporary dress. See the pictures right here, right now.
Fri 28 May 2010
By Matt Dury/Gill D'Arcy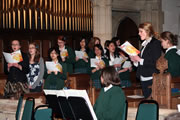 The Students at Bruton School for Girls gave a concert in Wincanton Parish Church on the evening of Wednesday 5th May. All the proceeds from this concert were for the Church Funds.
Thu 1 Jan 1970
By Kate Berrington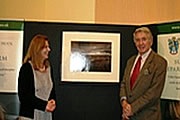 Bruton School for Girls was the venue for the Somerset Arts Week Prize Draw Presentation Evening which included an exhibition of the work of local artists.
Showing 1 - 12 of 12 Articles