Wincanton's focused community website, providing news and information including a full calendar
News » Schools/Children » Wincanton Primary
Wincanton Primary School lockdown update June 2020
Tuesday 16 June 2020, 21:46
By Kay Carswell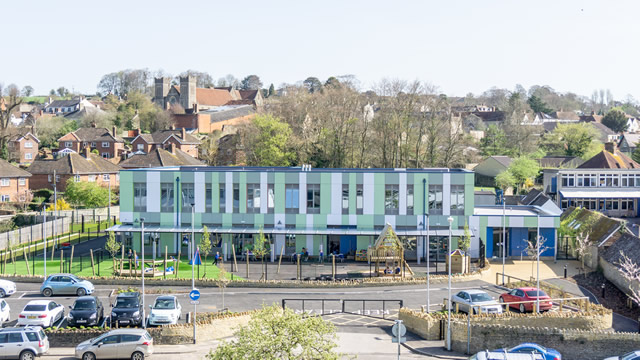 At Wincanton Primary School we have been working hard since lockdown began to support all our children and their families. Key worker families have been able to send their children into school every weekday throughout this period, including half-terms, Easter and bank holiday times. Currently we are also welcoming Reception, Year One, and Year Six pupils as well, as advised by the government.
The way that we have planned our work encompasses all pupils, whether at home or in school. To make life easier for all those parents who have become their children's teachers, we have planned our learning so that all year groups are following the same theme across the School.
So far children have enjoyed a varied and exciting range of learning experiences. We have covered the story of Wind in the Willows based on an animated film, following the antics of Ratty, Mole and Toad in Kenneth Grahame's timeless story.
Mary Anning – the famous fossil hunter from Lyme Regis – and Grace Darling of lighthouse keeper fame have kept our history links alive. Another focus allowed pupils to become film makers, creating their own stop motion animation films.
Children became superheroes for two weeks, designing their own superheroes and villains, showcasing their amazing imagination. Castles has been another focus for learning incorporating historical knowledge and imaginative writing.
We have been very impressed by the amount of work families have sent us, showing huge creativity and dedication, to continue children's learning over this period. If you visit our website and look on the class pages you will see our class planets. By clicking on a planet you will be taken to a class and see a selection of work submitted to us by our children.
Teachers have spoken frequently to parents and children over the phone to ensure we keep our links with them alive. Teaching assistants have supported teachers and children in school and ensured, with our cleaning staff, that our School is sparkling clean and germ free.
Our classrooms don't look like they normally do. We operate on a basis of up to ten children in a room, each with their own desk and equipment. Very conscious of hygiene, children and staff frequently wash hands and socially distance all the time. Our play areas are zoned so that each 'bubble' of children only mix with each other. All our children returning to school have been happy and enjoyed their slightly different school day.
As I write, we are planning our all-important transition work. Our Year Six classes will be leaving us for pastures new; just before the lockdown began we held a leavers service, not knowing whether we would see our pupils again before the end of the school year. We recognise that for these children this has been a very difficult and confusing end to their primary years and send them all our very best wishes for the next part of their educational journey.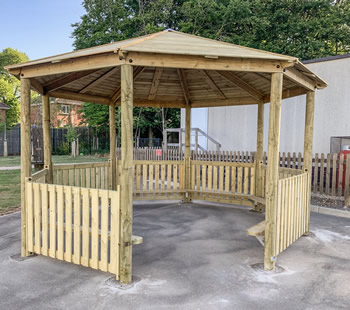 Other children will be meeting their new teachers, albeit virtually, as the term draws to a close. For our new Reception children, we still have activities planned in our extensive school grounds to introduce them to their new school and teachers, as well as virtual story times.
Although we are still celebrating our well-deserved 'good' judgement from Ofsted, we continue to evolve and improve our School. Currently we are enhancing our grounds and the inside of the buildings; redecoration of the old building takes place over the summer and a beautiful new shelter graces our playground for children to enjoy.
At the time of writing we do not know what September holds for us. Whatever the guidance, you can be assured that staff will continue to do their best to support families and children across Wincanton and the surrounding area. Though we are all too aware that this has been a challenging time for many, it has also allowed lots of us to develope new skills and hobbies and enjoy more family time. We all look forward to a return to our new norm and celebrating the time we can all be together again in our school community.
We would like to thank our team of volunteers who spare a few precious hours each week to come into school to support our children in many different capacities. Once we reopen fully, we are aware that, as it will be across our country, children may face challenges and gaps in their learning. If you feel that you could spare a little of your time to come into school to support us then do, please, contact the School as we will value any help and support that you can offer.
As always we hope you are well and safe and continue to follow the guidance to ensure we are all safe and together as soon as possible.
Best wishes,
Everyone at Wincanton Primary School
---
Related articles