Wincanton's focused community website, providing news and information including a full calendar
News » Community » Balsam Centre
The Chat Cafe at the Balsam Centre
Sunday 4 December 2022, 22:36
By Megan Bliss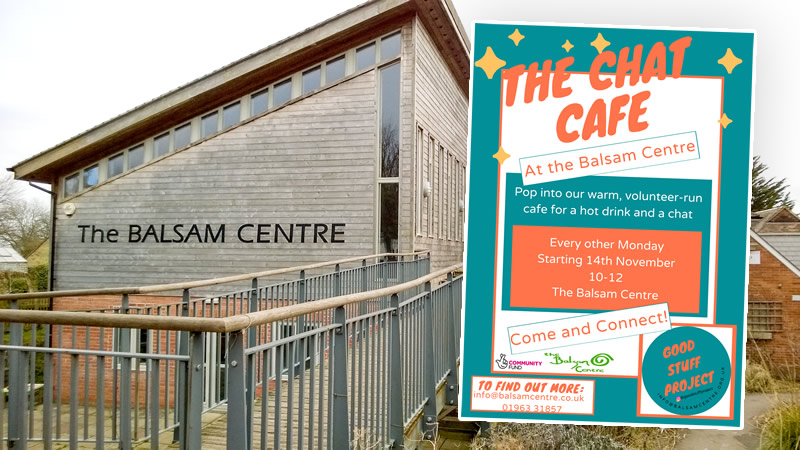 We have had a great response to our initial consultation on the Good Stuff project, taking the form of conversations on Wincanton residents' doorsteps, meetings with local partner groups and an online survey.
Many brilliant and creative ideas came from people in Wincanton, as well as numerous offers of help and new volunteers registered. From all the information we received, we are developing new programmes and activities for families, some of which will be on a Saturday. These opportunities will incorporate finding opportunities for people to develop practical, creative skills.
The first of these is the Chat Cafe, giving people an opportunity to come together and socialise in a warm, friendly, low-pressure environment. This runs every other Monday, from 10am till noon in the Balsam Centre. The second is the Balsam HAF Club – a two-day winter holiday kids' club we will be running for children who claim Free School Meals. The club will incorporate cooking, crafts and outdoor activities.
As the project progresses, it is intended that the groups will develop alongside participants' needs and wants; enabling them to develop the skills to change their lives for the better, living and working more healthily and sustainably.
If you'd like to learn more about the Chat Cafe, Balsam HAF Club or the wider Good Stuff project, contact Megan Bliss at , or on 07873681643 Mon/Weds/Fri.