Wincanton's focused community website, providing news and information including a full calendar
Headlines » Sport » Wincanton Sports Ground
Mixed Social Rounders League at Wincanton Sports Ground
Wednesday 2 April 2014, 15:56
By Jade Hansford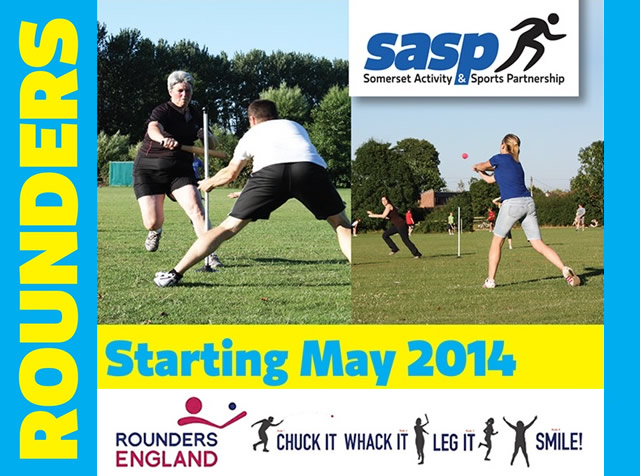 Summer is nearly here, which means rounders season! Wincanton Sports Ground is very excited to announce that a mixed social rounders league will be starting here every Wednesday from 11th June to 16th July, running from 6.30pm to 8.00pm.
There will also be a practice session on Wednesday 21st May to help you get back into the swing of rounders, where you can learn the rules, or just refresh your memory if you haven't played for a while! The bar will be open following the matches if you and your team would like refreshments.
Rounders teams are made up of 9 people, however you can bring as many people as you want and can swap people in throughout the game. If on some weeks you can't get enough, we are more than happy for you to use someone from another team if they aren't playing! As the league is mixed, we just ask that each team has a minimum of four females on the pitch at a time.
If you would like to enter a team, there will a registration fee of £20 (per team), and then matches will be £27 per team per week, which works out to be about £3 per person per week! Teams should be submitted by the end of April.
So if you can't think of anything better to do on a Wednesday evening than to take part in a social game of rounders in the sun (hopefully!) with friends, work colleagues, sport teammates, family or in fact anyone you know, then please contact Jade Hansford on 01963 31815, or email .