Wincanton's focused community website, providing news and information including a full calendar
News » Councils » Town Council
Planning the future of Wincanton
Friday 19 July 2019, 18:27
By Dave Smith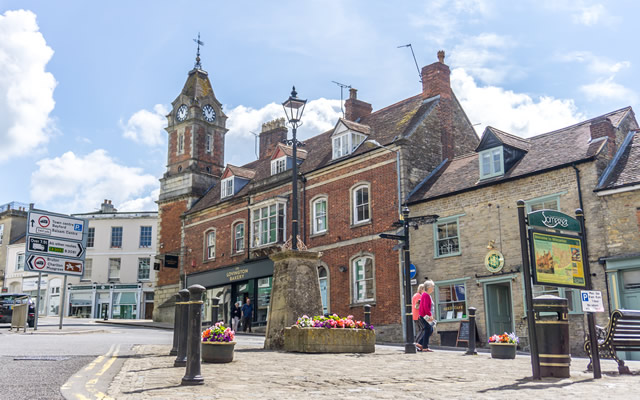 An energy of fresh enthusiasm has been building in Wincanton throughout the year, and there are moves afoot to channel it towards the development of the town's centre and community.
With a new Town Council elected in May, led by a brand-new Mayor, the councillors have a new focus on enabling Wincanton to thrive for the benefit of residents and businesses. But what does that look like, and what do the people of Wincanton actually want?
A critical first step in planning Wincanton's future is to engage its people and begin a discussion about how we collectively want the town to evolve. To that end, the Town Council will be working with the Chamber of Commerce, our district councillors, residents and other stakeholders to flesh out our collective vision for the future.
Coinciding with the Town Council's new drive, and projects from several other community groups, South Somerset District Council (SSDC) has been developing its own draft Town Centre Strategy for Wincanton. It went to public consultation, ending in March, and after amendments based on feedback from the community it is due to be formally adopted by SSDC in September. The strategy describes how, through specific affirmative action, significant sums of money will be spent in Wincanton to boost footfall and create a more vibrant town centre.
SSDC's willingness to invest significantly in Wincanton represents a largely unprecedented and long overdue opportunity to reinvent and regenerate the town centre. Wincanton Town Council supports SSDC's Town Centre Strategy and will be working to develop its own complementary strategy in the hope that our combined, timely efforts will multiply.
A new Wincanton for the Future working group is being established by the Town Council, and it'll be meeting for the first time in Wincanton Memorial Hall on 29th July at 7pm. It's open to everyone, and the councillors are keen to involve as many members of the community as possible, including residents, business owners, landlords and other stakeholders with an interest in the future of the town.
Wincanton for the Future

The first meeting of a new working group
Monday 29th July 2019, 7pm
Wincanton War Memorial Hall
Open to all businesses and residents

If you're interested in the regeneration of Wincanton, come along to the open meeting of this new working group and share your ideas for building a brighter future for our community.

RSVP: 01963 31693 by 25th July
Wincanton should do everything it can to harness this opportunity, the likes of which might not come round again for decades. Making a success of it now will only increase the chances of further investment being made in the town. It is critical that we work together to maximise the effectiveness of these recent developments. The more people that are involved, the greater the representation of Wincanton's needs, and the greater will be the total benefit to the community.
---
Related articles