Wincanton's focused community website, providing news and information including a full calendar
News » Councils » SS District Council » Town Centre Strategy
Another step forward for SSDC's Wincanton Town Centre Strategy
Thursday 18 July 2019, 17:30
By South Somerset District Council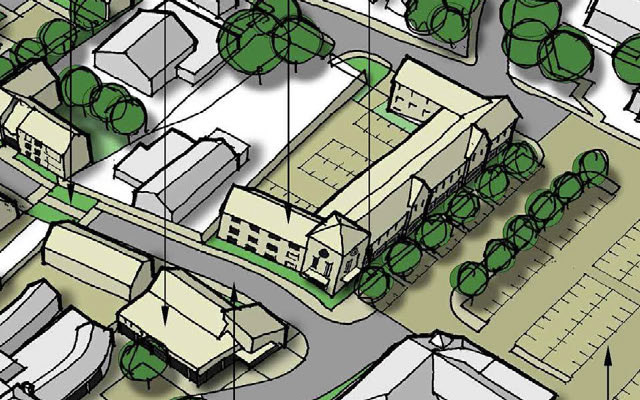 Following public consultation earlier in the year, at its meeting last week, South Somerset District Council's Area East Committee approved amendments to the Wincanton Town Centre Strategy. Representatives of Wincanton Town Council and the Chamber of Commerce both attended the meeting to speak in support of the strategy.
The Wincanton Town Centre Strategy aims to boost footfall and help create a more vibrant town centre, in which Wincanton's businesses can flourish. The strategy provides a frameworks which seeks to:
Encourage quality investment from private and public sector
Improve the town centre environment & commercial confidence
Inform future decision making
Co-ordinate town centre activities/management to achieve complementary improvements
Promote and market the town centre
Encourage and support partnerships to collaborate on implementing the strategy
Improvements to the town centre environment are suggested through a number of public realm schemes including widening footways, introducing different surface dressings, better delineation of on street parking and planting schemes. These proposals will be subject to detailed design work but the suggested locations are:
Market Place
High Street (central area, numbers 7-15, and the eastern gateway)
Carrington Way
This complements another strand of work, with owners to increase the appeal of existing properties, incentivising occupancy and a possible grant programme.
The consultation period, which ended on 31st March, provided an opportunity for members of the public as well as a variety of key stakeholders such as the Town Council, the Chamber of Commerce, pupils from King Arthurs School and community organisations to engage and provide feedback on proposals prepared by Chilmark Consulting, who had been contracted by SSDC to prepare the strategy.
Although the consultation indicated general support for the strategy, some site-specific concerns were raised and some common themes emerged from the feedback including:
Loss of car parking
Charging for use of public car parks
The level of proposed residential development
Need to enhance the retail offering
Limited number of events/markets
Limited mix of uses
The consultation responses together with a review of deliverability informed a number of suggested revisions to the strategy including a reduction in the number of residential units and preservation of car parking. These revisions were unanimously supported by councillors.
A similar approach has been adopted in Chard and Yeovil town centres which are further along in the process. Good progress is being made to bring forward improvements in both towns. Wincanton Town Centre Strategy is a priority in South Somerset District Council's Plan 2016-2021.
"Today's approval is a significant step towards regenerating Wincanton town centre. There are several businesses which are doing a terrific job drawing people to the town; we want to work with those businesses and other stakeholders to support activities and projects which bring people to the town centre."

"We are at the start of an exciting process. The next step will be to work with partners to prepare a delivery plan and begin the process of securing the funding needed to implement the proposals."

- Councillor Henry Hobhouse, Area East Committee Chairman and portfolio holder for Wincanton regeneration
---
Related articles