Wincanton's focused community website, providing news and information including a full calendar
News » Councils » SS District Council » Town Centre Strategy
Wincanton Town Centre Strategy draft is now available for public consultation
Tuesday 15 January 2019, 19:37
By Dave Smith

During the last year, South Somerset District Council (SSDC) has been working on a strategy to help regenerate our town centres. Plans are already underway in Yeovil and Chard, and now they have engaged a consulting firm to produce one for Wincanton.
In early December 2018, the Area East Committee approved a draft strategy for Wincanton which was published today on the SSDC website, and made available for public consultation until Friday 1st March 2019.
Download the Wincanton Town Centre Strategy and Action Plan – DRAFT

Download simplified explainer panels that illustrate the main points
The draft will be made available to view and provide feedback on in person at a public consultation event in Wincanton Memorial Hall this weekend. Members of the project team will be there to answer questions and receive your comments and constructive criticism.
Friday 18th January, 4pm - 7pm
Saturday 19th January, 10am - 1pm

What is the Wincanton Town Centre Strategy?
According to SSDC, it's a strategy to boost footfall and help create a more vibrant town centre in which Wincanton's businesses can flourish. It comes with an action plan of ideas on how all this might be achieved.
The document explores opportunities for investment from both private and public sectors, coordination of complementary town centre activities and improvements, promotion and marketing of the town centre and the development of partnerships to collaborate on implementing the strategy.
The team welcomes particularly feedback on suggestions for public realm improvements such as widening footways, changes to surface dressings, planting schemes and better delineation of on-street parking. Attention has been given to specific locations including Market Place, the central High Street area and Carrington Way.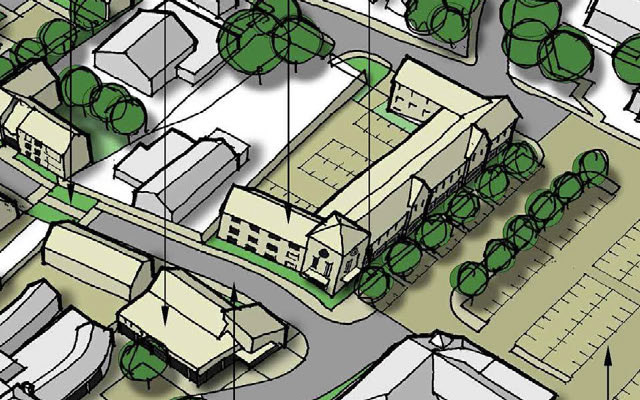 What's next?
Just like when the Neighbourhood Plan draft was approved, now it's up to Wincanton residents and business owners to check it out and give feedback, suggestions and constructive criticism. You can do it all online, above, or you can turn up to the public consultation event in Wincanton Memorial Hall this Friday or Saturday to do it in person.
Past efforts to bring about change in Wincanton may be perceived to have had limited impact. What's noteworthy in this case is that SSDC has instigated the project themselves, which could be interpreted as a sign that they'll be willing to throw real money and authority behind some of the recommendations made by the independent professional consultants they've commissioned.