Wincanton's focused community website, providing news and information including a full calendar
Headlines » Sport » Racecourse/Equestrian
Riding For All Ages at Pevlings Farm Riding & Livery Stables
Monday 12 May 2014, 08:56
By Alison Tytheridge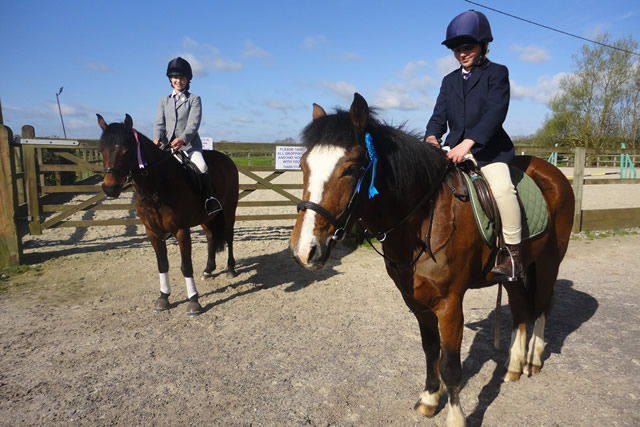 Ellie Hawkins on Bean and Daisy White on Odie at Half Moon Stud, Motcombe [13.04.14]
I moved to Pevlings Farm, Horsington, nearly 29 years ago and set up my small riding school with the four ponies I brought with me. Since then I have expanded the business and now have 29 horses/ponies and have taken on 12 DIY liveries.
Many children have passed through our stable doors, learning to ride and then taking on ownership of their own horse. Many now bring their own children to ride and re-live their riding experiences with us.
The riding school is approved by the Association of British Riding Schools and the British Horse Society. We are a Pony Club Centre, offering pony club membership to children who do not own their own ponies and we became Clubmark accredited in 2010.
Our newest initiative is the 'Take Back the Reins' course for adults, aimed at new and lapsed riders, which starts on 3rd June.
We offer riding lessons to individuals and school groups, hacking, jumping and pony days. There is also the opportunity to compete at local shows.
For horse riders we are running a British Horse Society Riding and Road Safety Test and training on 1st June; early booking is essential.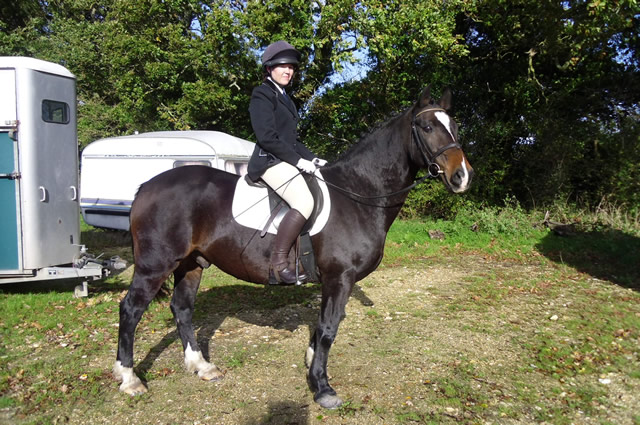 One of our first activities was to provide pony rides for Horsington School at the village fete in 1985. We have continued to provide the pony rides each year and have been booked again for this year, our 29th appearance. Surely this must be a record for attendance!
We are proud to be the home of the Somerset Dog Agility group and Henstridge Riding for the Disabled (volunteers always welcome) who ride with us on Mondays and Wednesdays.
Competition Success
I'm always proud of my horses and riders, and sometimes I just want to boast of their success.
Dressage at Millfield
Charlotte Crabb – 1st and 2nd
Sabrina Davis 1st and 1st!

Jumping at Half Moon Stud
Ellie Hawkins 2nd and 10th
Daisy White 9th
For further information or to book a lesson or enrol on one of our special event courses, please telephone me – Alison 01963 370990.