Wincanton's focused community website, providing news and information including a full calendar
News » Community » British Legion
Old Faithful 75th anniversary service of commemoration
Friday 7 June 2019, 17:21
By Tony Goddard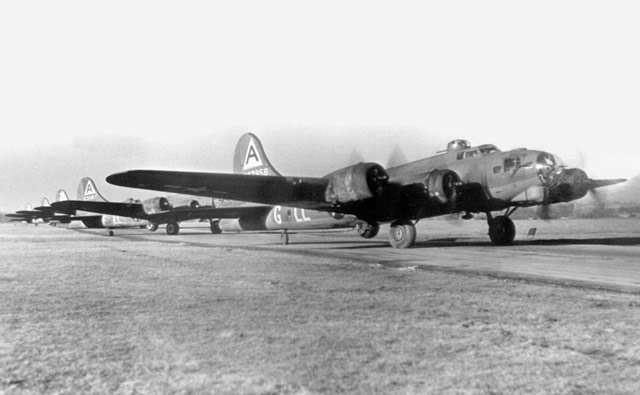 Wincanton Royal British Legion will be honouring the sacrifice made by the crew of "Old Faithful" with a Service of Commemoration on Sunday 23rd June at 3pm (assembly 2:45pm) at the War Memorial in the grounds of the Memorial Hall. The service will be led by Rev. Alison Handcock, with Wincanton Silver Band in attendance along with a full military Guard of Honour and Last Post.
After the ceremony, young people from Wincanton Youth Theatre will give a short review of music from the era and complementary tea, coffee and cakes will be served in the Sun Lounge of the Memorial Hall.
It was on 25th June 1944 that a lone Flying Fortress, returning badly damaged from a bombing raid on enemy occupied Toulouse, France, crashed near Snag Farm, Wincanton at around 3pm.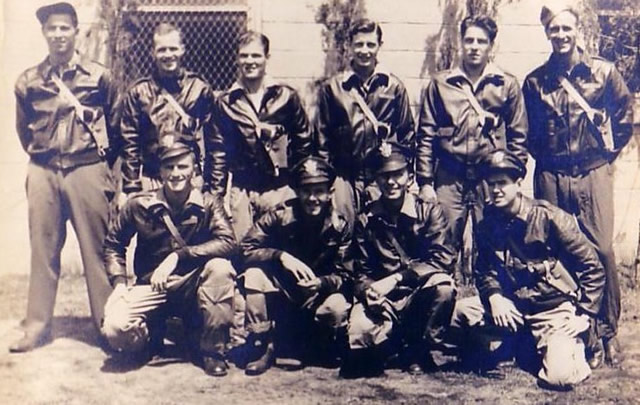 Personal accounts from witnesses stated that it was obvious the crew were desperately trying to avoid crashing on populated areas of Wincanton, but in doing so with the weakened structure of the plane and the fire in the engines, tragedy was inevitable.
The pilot, 2nd Lt. Peter Mikonis, was attempting to reach RAF Zeals, shown on maps as an emergency diversion airfield, but unfortunately it lay on high ground and the aircraft was losing altitude and heading straight for town when it crashed. The pilot managed to bank away but Old Faithful blew up over Snag Farm.
The memorial to "Old Faithful" on Bayford Hill was erected by a grateful town on 4th July 1954. This year is the 75th anniversary, and although the number of people who actually witnessed the crash is dwindling fast, the incident is remembered in Wincanton and the debt the town owes to those brave men still lives on.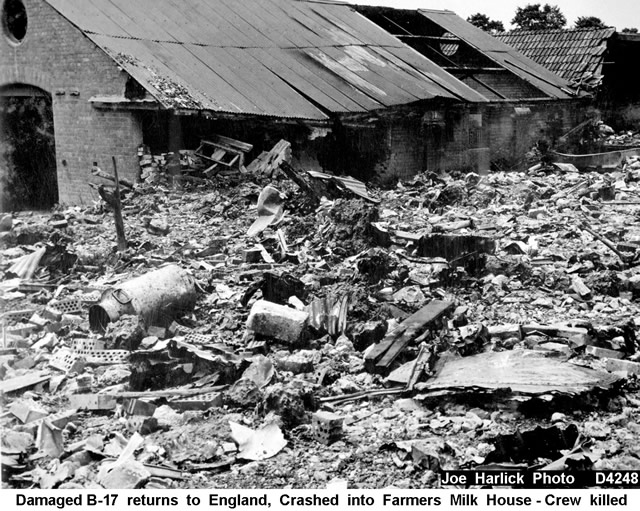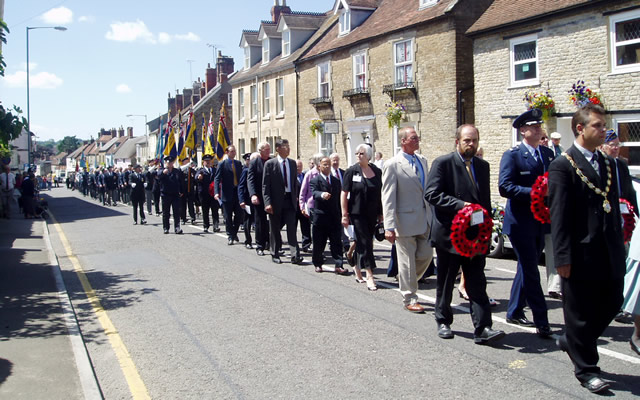 Over the years every anniversary has been observed, and 15 years ago the town came to a standstill on 25th June 2004 for a massive parade and thanksgiving service at the Bayford Hill memorial. With modern traffic levels it is impossible now to close the road at the original memorial, but a meaningful commemoration will take place at the Memorial Hall site nonetheless and it is hoped that townspeople will attend to show their gratitude to the young men who died.
---
Related articles
6th July 2014: Wincanton Remembers the Crash of Old Faithful
6th June 2014: RBL 70th Anniversary Commemoration of Flying Fortress Crash
4th July 2013: Young People Attend Flying Fortress Crash Memorial